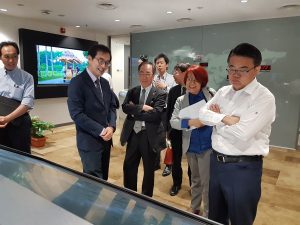 AAIS welcomed a delegation from Aichi Prefecture to Seletar Aerospace Park on 17 August 2018.
Leading the delegation were the Governor of Aichi Prefecture, Mr Hideaki Ohmura and the President of Nagoya University, Mr Seiichi Matsuo.
The delegation was briefed on the progress of Seletar Aerospace Park and accompanied on a short tour.