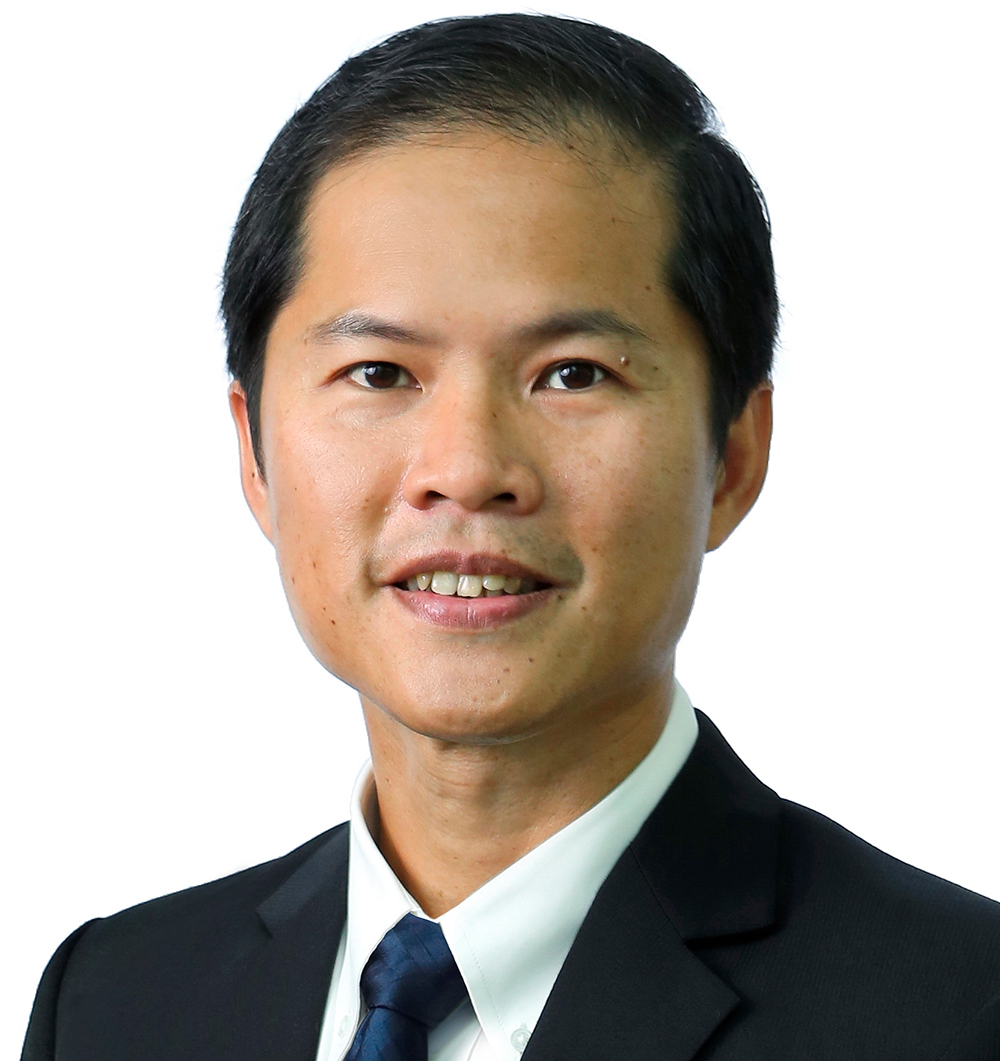 The Singapore Unmanned Aircraft System (UAS) Community was conceived with the support of the Civil Aviation Authority of Singapore (CAAS) and Enterprise Singapore (ESG), to represent and serve the interests of the emerging UAS industry.
Building upon our strengths as an Association, we will engender the UAS Community, and together, play a role in supporting market development and access, sourcing of new technologies, development of standards and policy advocacy.
Please reach out to our Programme Executive Ms Stephanie Lo (stephanie_lo@aais.org.sg ) for more information.
Philip Quek
President, AAIS
In the first of a series of 3 webinars organised by AAIS, experts, regulators and academia share exciting developments for AAM implementation and discuss approaches to enable AAM in Singapore. Moderated by AAIS Panel of Expert member Robin Thevathasan, the session included speakers from Singapore Economic Development Board, Civil Aviation Authority of Singapore, Volocopter and the eVTOL Research and Innovation Centre at Nanyang Technological University.
Watch this Webinar below:
read more
In this online dialogue co-organised by AAIS and Starburst, the aerospace community, in particular SMEs and educational institutions, discuss potential synergies with tech startups in developing an effective modus operandi to best serve the industry. Participants engaged in robust discussions on the potential, challenges and gaps towards developing the culture of innovation and how they can work together with start-ups to contribute to the advancement of the Singapore aviation and aerospace ecosystem.

Watch this Webinar below:
read more
2020
First Virtual Networking Session for Members

-

AAIS organised our first Virtual Networking session on 17 September 2020! Held in place of our traditional quarterly HOST Networking sessions, this web-based event provided the opportunity for members of the aerospace and UAS communities to meet and reconnect while in the comforts and safety of their own spaces. The event kicked off with a brief keynote on "The Agile Approach in COVID-19 times". Participants then joined break out rooms to network and share their thoughts on the Agile mindset and what it would mean for their organisations.

Briefing & Focus Group Discussion on Indoor Testbed & UAS Initiatives

-

The Singapore Unmanned Aircraft Systems (UAS) Community came together for a briefing and focus group discussion on indoor test-bedding and UAS Lab initiatives on 22 January 2020. Organised by AAIS, the event attracted UAS manufacturers and solution providers, end-users including aerospace and non-aviation companies, educational and research institutions, as well as government agencies. The programme […]
2018
Unmanned Aircraft Systems Roundtable (16 August 2018)

-

A roundtable for the UAS community was co-hosted by the Association of Aerospace Industries (Singapore) and Enterprise Singapore on 16 Aug 2018. Participants included representatives from UAS manufacturers, service providers, technology providers, ANSPs, VCs and government agencies. It was an interesting session hearing what each participant does, sharing perspectives on business and market opportunities and […]