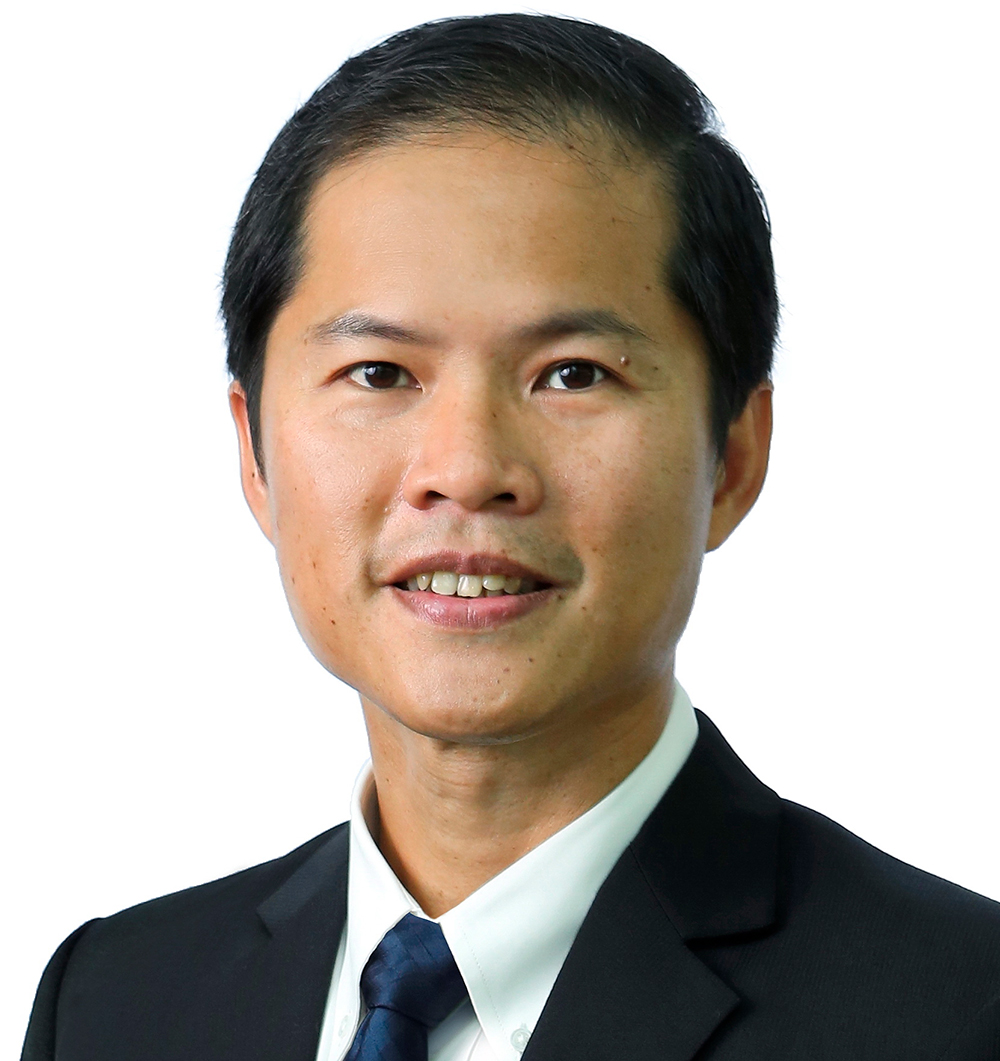 The Singapore Unmanned Aircraft System (UAS) Community was conceived with the support of the Civil Aviation Authority of Singapore (CAAS) and Enterprise Singapore (ESG), to represent and serve the interests of the emerging UAS industry.
Building upon our strengths as an Association, we will engender the UAS Community, and together, play a role in supporting market development and access, sourcing of new technologies, development of standards and policy advocacy.
Please reach out to our Programme Executive Ms Stephanie Lo (stephanie_lo@aais.org.sg ) for more information.
Philip Quek
President, AAIS
AAIS-CAAS Focus Group Discussion on UAS registration
The Singapore UAS Community held an industry focus group discussion on 11 July 2019, co-hosted by the Civil Aviation Authority of Singapore (CAAS). The session sought industry inputs on the proposed policy for the registration of drones. Close to 40 participants representing 30 UAS companies were in attendance. Following a welcome address delivered by Chairman of the UAS Advisory Panel (UASAP), Mr Timothy de Souza, and a briefing by CAAS, participants broke out into groups to discuss various aspects of the proposed UAS registration policy. The inputs received will be considered by the UASAP in making its recommendations. We thank CAAS and all participants for a fruitful and engaging session.
Collaboration on business and innovation between Singapore and French industry
AAIS signed Memoranda of Cooperation with three French industry clusters at Paris Air Show on 21 June 2019. The aim is to promote  business and innovation collaboration between French and Singapore industry. The three clusters – Aerospace Valley, ASTech Paris Region and SAFE Cluster – collectively represent more than 1,500 members. We hope our members will embrace these new opportunities for cross-border collaboration, joint innovation and market access.
Singapore UAS Community represented on the UAS Advisory Panel appointed by CAAS
CAAS announced the appointment of an Advisory Panel to review UAS regulations on 23 May 2019. The Singapore UAS Community is pleased to be represented on the Panel. We welcome inputs from the Community and intend to hold a forum in the third quarter of the year to solicit views.
Building facade inspection using unmanned systems
AAIS has appointed Mr Robin Thevathasan of its Panel of Experts to represent the Singapore UAS Community on the Working Group for the development of standards relating to the inspection of building facades using UAVs.
Official launch of the Singapore UAS Community
AAIS officially announced the formation of the Singapore UAS Community on 9 April 2019. The announcement was noted by Senior Parliamentary Secretary, Ministry of Transport, Mr Baey Yam Keng at the opening of the Unmanned Systems Asia and Rotorcraft Asia 2019 tradeshow. AAIS has also released the inaugural Singapore UAS Directory 2019 to help connect UAS businesses to market opportunities. Read more in the Press Release.
Seletar Aerospace Park to offer indoor testbeds for commercial applications of UAS 
JTC and AAIS are launching a new joint initiative this year to provide indoor testbeds for commercial applications of UAS. These readily available indoor spaces are housed within JTC's high rise developments at Seletar Aerospace Park, and will provide a safe and controlled environment for companies to conduct development trials and customer demonstrations. Implementation details are being worked out and companies that are keen to tap on these spaces can approach AAIS to register their interest. Read more in the Joint Press Release.
Singapore Unmanned Aircraft Systems Directory is now available!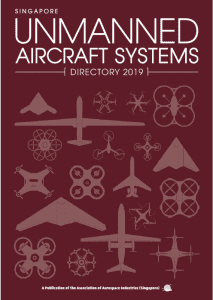 In conjunction with the launch of the Singapore UAS Community, AAIS has published the inaugural Singapore UAS Directory 2019. To be listed or advertise your products and services in the next edition of the directory, or to be in the UAS classification of our online Asia-Pacific Aviation Directory, please connect with us at the bottom of this page.
Community Benefits
The Singapore UAS Community serves the interests of the emerging UAS business community in Singapore. By convening a critical mass and leveraging our existing capabilities as an association, we aim to attract resources and government support, promote collaborations and partnerships, and foster the development of this important industry.

BE SEEN: Promote Your Products & Services
– Make your mark in our Singapore UAS Directory, the first & only in the region
– Advertise on our web-based Asia-Pacific Aviation Directory, and be seen worldwide

BE HEARD: Engage with Government Agencies
– Keep abreast of developments on policies, initiatives and national standards for UAS
– Dialogue to facilitate a more business-friendly operating and regulatory environment

BE CONNECTED: Engage End Users & Customers
– Leverage our established network, explore opportunities for collaboration & test-bedding
– Raise the profile of Singapore UAS industry at international Tradeshows and B2B events
BE SUPPORTED: Grow Your Business & Mindshare
– Take advantage of our Panel of Experts, Business Incubation & services
– Engage students & institutions, and foster interest in UAS adoption and integration