With a significant number in the workforce who are new to the industry, there is a need to emphasise and create greater awareness of aviation safety. Experienced professionals will also benefit from refreshers on safety with the ramp-up of operations.
The AAIS Safety microsite (https://aais.org.sg/safety), launched in conjunction with the first AAIS Industry Safety Week held from 14 to 18 November 2022, aims to be a repository of safety resources for the industry to share and glean best practices, safety-related collaterals and activities. We are grateful to those who have contributed and shared their insights and materials, and we look forward to further contributions from all industry members.
The inaugural Asia Pacific Summit for Aviation Safety was held on 22-24 Mar 2023. 450 senior leaders and aviation professionals from across the region came together to discuss aviation safety challenges and initiatives. A new Singapore-based Asia Pacific Centre for Aviation Safety by Flight Safety Foundation was announced by Transport Minister S. Iswaran. AAIS contributed to programme planning and chaired the Engineering track of the conference.
read more
"Key aviation organisations have been working with the Civil Aviation Authority of Singapore (CAAS) to prepare for the safe and orderly ramp up of operations… Safety remains a top priority. Coming out of the pandemic, CAAS and close to 100 organisations signed the "Charter for a Strong and Positive Safety Culture in Singapore", a testament of our collective commitment to aviation safety."
~ Mr Tay Tiang Guan, 1 Deputy Director-General, CAAS ~
read more
"We have a solid reputation built collectively – through the efforts of government partners, industry players, and each aerospace professional who give their best every day to deliver world-class and efficient service…. Underpinning this is a strong commitment to safety…. We will continue to support the industry in proliferating the aviation safety message to cement our position as the aerospace MRO hub in the region."
~ Mr Wong Yue Jeen, President, AAIS~
read more
Events: In-Person / Online
AAIS Industry Safety Week
In alignment with growing interest and emphasis on safety and as a signatory of Singapore's charter for aviation safety, AAIS was pleased to organise a coordinated safety week for members of the aviation/aerospace community from 14 to 18 November 2022. During the week-long event, AAIS members were encouraged to hold internal safety awareness campaigns in sync with industry peers. The inaugural AAIS Industry Safety Week saw over 70 organisations from the aerospace, aviation and other industries participating in various activities, including seminars, webinars, and site visits for cross-learning of best practices.

Aviation Safety: In conversation with CAAS and Aerospace Leaders
To kick off Safety Week, AAIS held a hybrid seminar on 14 November to discuss aviation safety in aerospace MRO and manufacturing. The event featured industry leaders including Mr Oliver Chamberlain, Manufacturing Executive, Rolls-Royce Singapore, and Mr Mark Loh, General Manager, Bell Textron Asia, as well as a representative from the Civil Aviation Authority of Singapore (CAAS), Mr Leong Chin Sing, Senior Manager (Maintenance Organisation).
The speakers provided insightful perspectives on safety policies and implementation, as well as best practices for MRO and aerospace organisations. Particularly interesting were their personal anecdotes on the motivation for underscoring safety, as well as the differences in safety cultures across organisations and countries. The speakers noted the importance of continual improvements in safety management and called for collaborative efforts to improve aviation safety awareness. Participants engaged the speakers during the panel discussion on topics such as integrating safety in aerospace curricula, ramping up on safety training, and the role of regulators in safety management.
Visit to SIAEC's Aviation and Workplace Safety Promotion Centres
AAIS Management Committee members and their safety officers were invited to visit the SIA Engineering Company (SIAEC) safety promotion centres on 15 November. Participants were brought on interactive tours around the Aviation Safety Promotion Centre and the Workplace Safety Promotion Centre. These centres were established by SIAEC to augment safety training programmes for its staff with the aim of reinforcing workplace safety culture and mindset.
Participants were impressed with the scope and quality of the Aviation Safety Centre, which included immersive media, informational displays and interactive activities. The Workplace Safety Promotion Centre also offered an integrated learning environment combining classroom-based lessons and experiential and visual learning for participants. We thank SIAEC for supporting AAIS Industry Safety Week and for hosting the visit.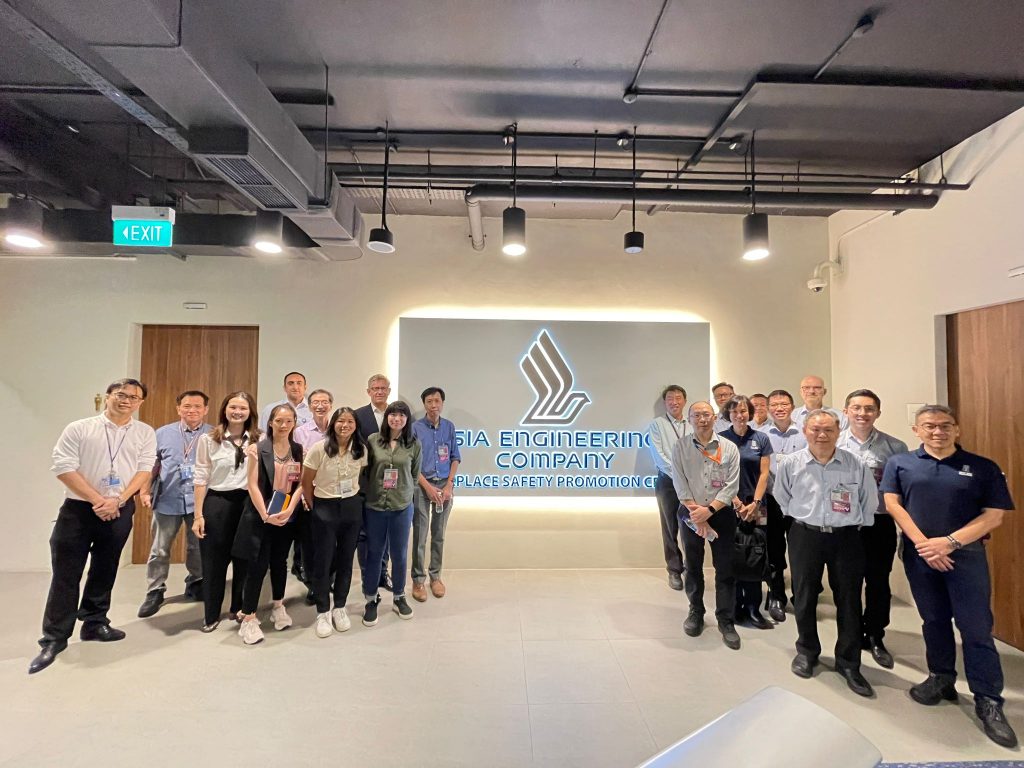 Advancing WSH: New Code of Practice + Data-Driven Risk-Based Approach
A webinar was held on 17 November to provide updates on workplace safety and health (WSH) practices. The keynote speaker was Mr Christopher Koh, General Manager of the Singapore WSH Council. He provided a briefing on a new code of practice (COP) which details duties of company CEOs and directors on WSH. The new COP, gazetted in October 2022, applies to Singapore companies in all industries, covering not only the physical but also mental well-being of workers.
This briefing was followed by a rich presentation on 'A Data-Driven Risk-Based Approach to WSH Management' by Mr Lim Sui Soon, Executive Committee Member at the Singapore Institution of Safety Officers (SISO). The approach provided a new perspective, encouraging organisations to analyse key causal factors of incidents based on WSH data and develop mitigating methods in managing these high-risk factors.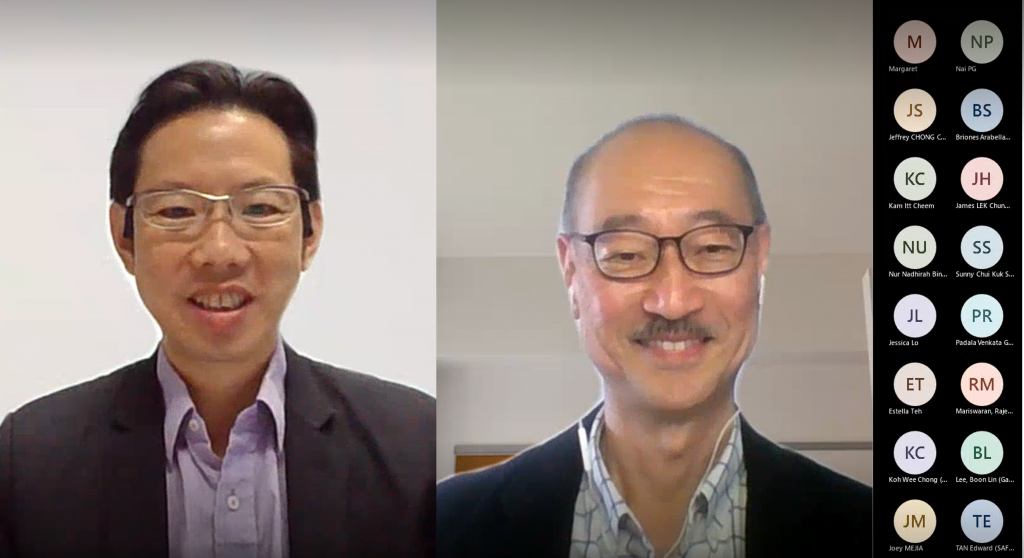 Contributed Resources & Content
These resources have been kindly contributed/ shared with the industry for cross-learning.
We welcome members with relevant content to contribute to this library of resources. Please reach out to us via ann@aais.org.sg 
From Liebherr-Aerospace Pte Ltd
Aerospace manufacturing & MRO "Dos" and "Don'ts" Posters
Aerospace manufacturing & MRO "Dos" and "Don'ts" Activities
Safety Training Courses
AAIS organises a range of training courses covering Safety & Human Factors, Standards & Certification, Quality Techniques & more.
Quote the code "AAISSafety" to enjoy a discount of 25% off training fees for a second participant for the courses below.
Offer is limited to courses ending by or before 30 June 2023. Training will be subject to minimum class size.
For queries on training, please reach out to us via training@aais.org.
This VILT course provides an overview of the requirements and characteristics of SMS as required by National Aviation Authorities. On completion of theoretical and practical instruction, training candidates will be able to demonstrate a basic knowledge of Safety Management, SMS, and a wide variety of investigation and analysis techniques designed to address hazards, risk management and good data-driven decision-making.
read more

SUBSCRIBE TO OUR NEWSLETTER
Keep up-to-date with industry developments and activities!
Receive AAIS News & Updates in your inbox!