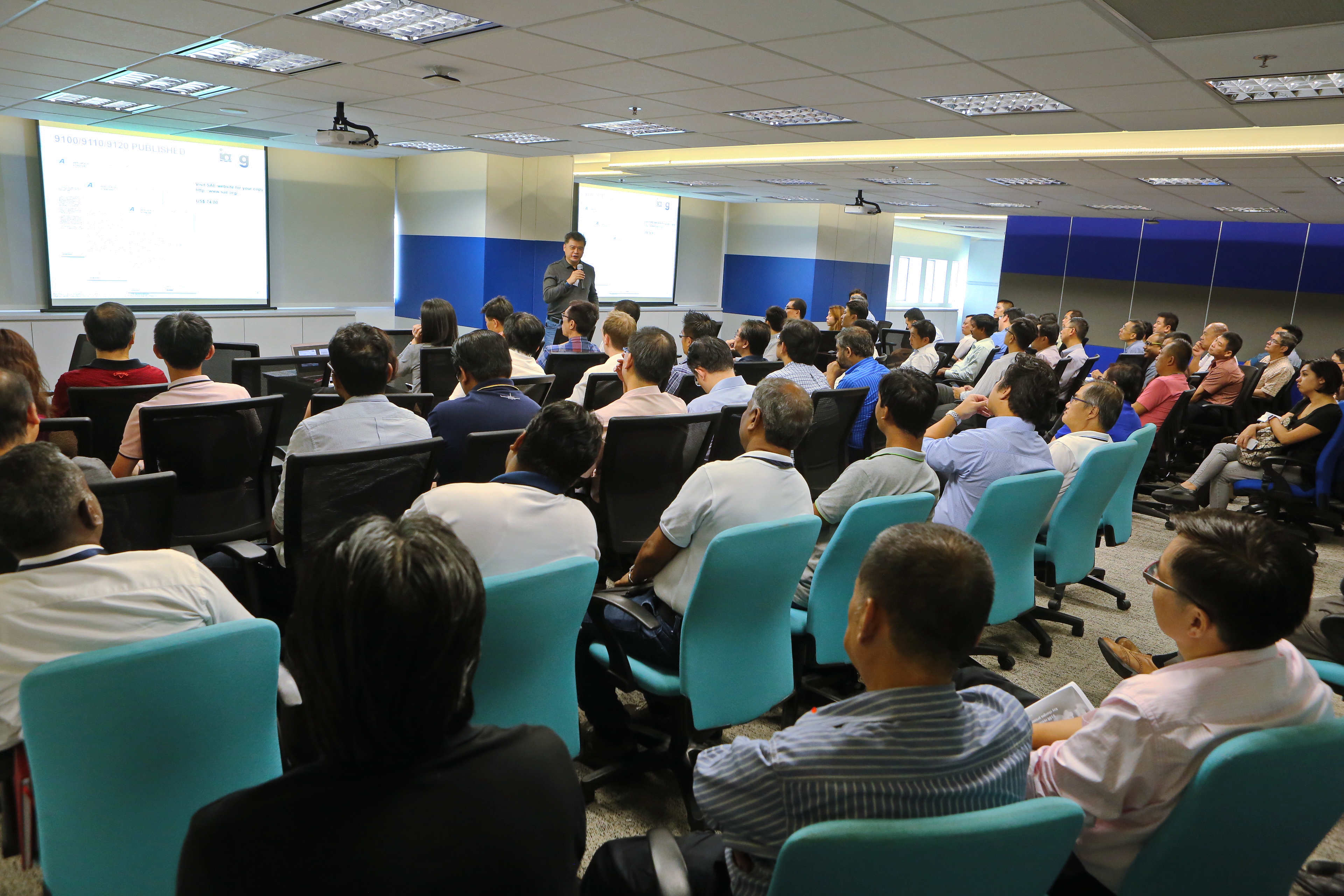 As part of engendering the quality assurance community, AAIS formalised the Singapore Aerospace Quality Group (SAQG) under its umbrella in 2016. The SAQG participates in international quality meetings and holds regular workshops to share knowledge and experience. We welcome your active participation in the SAQG.
SAQG is led by a sub-committee
Ag Chairman: Jeffrey Ho (Rolls-Royce Singapore)
1) To influence the development of AS91XX standards (focus for 2016-2017)
2) To promote the adoption by suppliers in Singapore
SAQG activities are open to participation by AAIS members and non-members. Fees may be collected from participants to fund the cost of activities and sustain the SAQG.
[ecs-list-events past='yes']