In accordance with tightened Safe Management Measures under Phase 3 (Heightened Alert), AAIS staff will be working at home by default. We will be reachable via email and mobile during regular business hours. For general enquiries, please leave us a message at admin@aais.org.sg. For updates or feedback pertaining to the COVID-19 pandemic, please refer to our COVID-19 microsite. 
An innovative Aerospace community for a sustainable future
The Association of Aerospace Industries (Singapore) or AAIS, is a not-for-profit, member-based organisation established in 2003, to promote the development of Singapore as a leading aerospace hub.
Upcoming Events & Highlights
Sean Newsum, Director of Sustainability Strategy at Boeing, explained how aviation had set global climate goals in 2008 and was investing in technology, making operational and infrastructure improvements, ramping up use of sustainable aviation fuels, and using carbon offsets. A detailed explanation of the CORSIA mechanism was given, including how ICCAIA was supporting this.
Watch this Webinar below

:
read more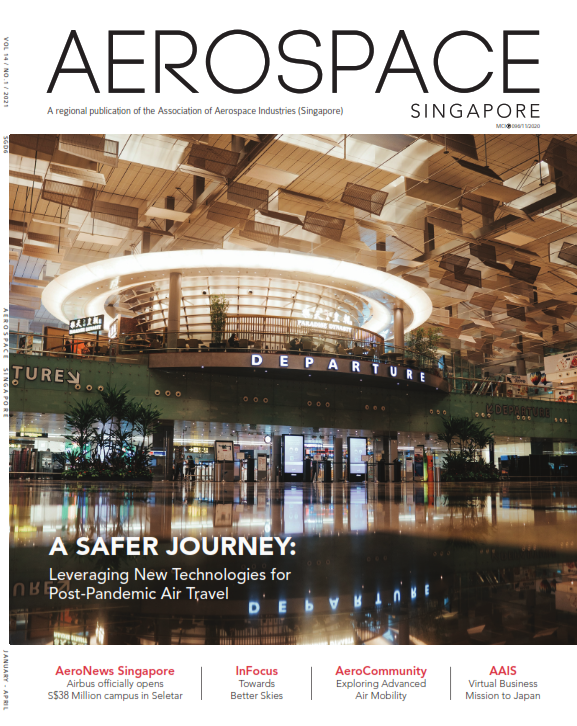 Aerospace Singapore — an industry magazine by AAIS
Get Volume 14 No. 1 today! Read the Feature article and Subscribe Now.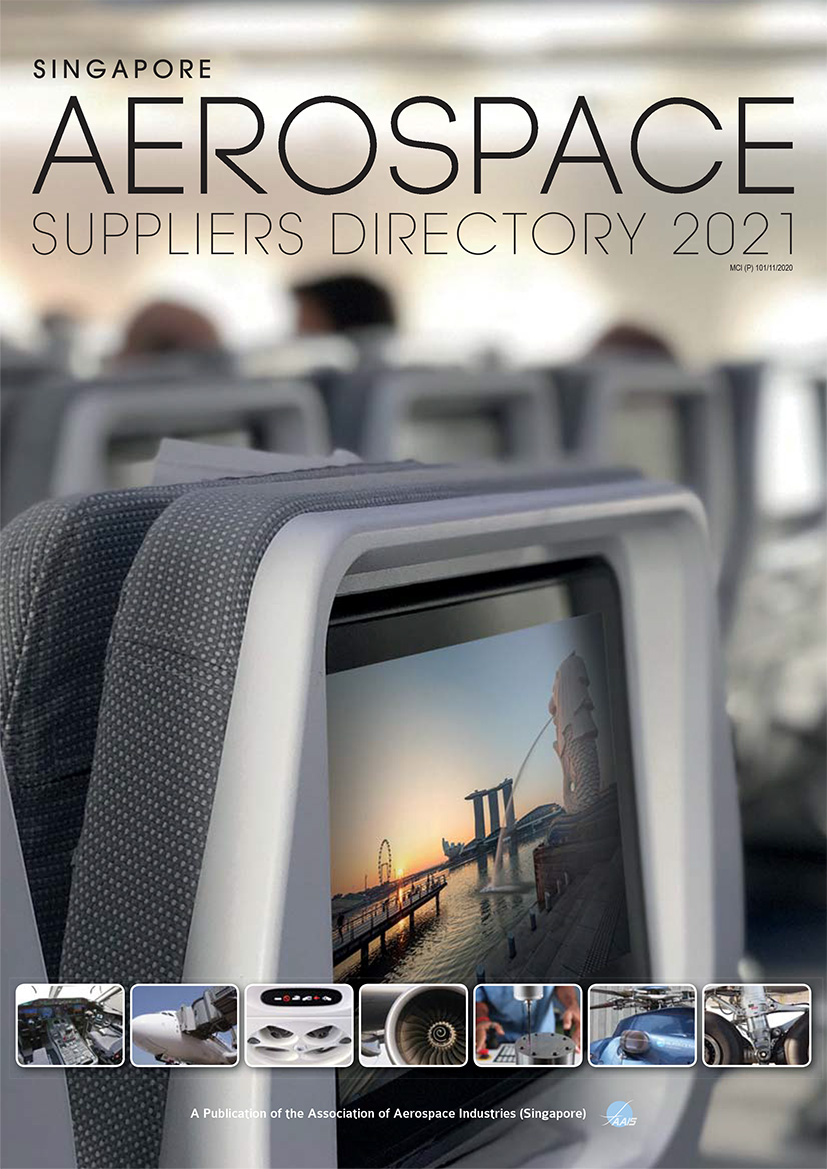 Singapore Aerospace Suppliers Directory
SASD 2021 is out now! Subscribe to receive a hardcopy or find out more.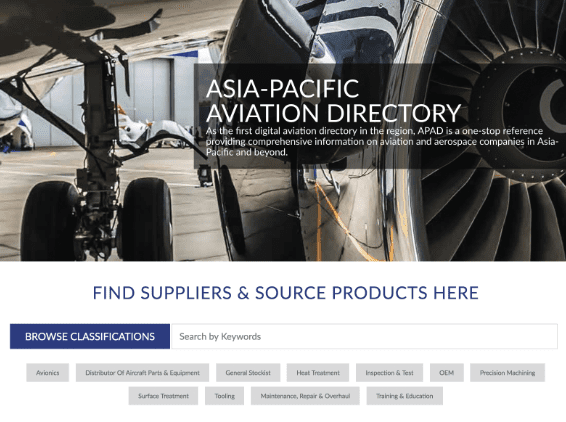 Asia-Pacific Aviation Directory
The Asia-Pacific Aviation Directory (APAD) is a one-stop digital reference for comprehensive information on aviation suppliers and service providers in Asia-Pacific and beyond. Browse, search and review suppliers based on your criteria, needs and location, and make direct and instant contact with companies that fulfil your requirement.
AAIS Digitalisation Programme
The AAIS Digitalisation Programme aims to facilitate the industry's digital transformation, raising the global competitiveness of the Singapore aerospace industry. We do this through platforms that facilitate our members in embarking on their own transformation roadmap.