Singapore Aviation Industry Directory
The Singapore Aviation Industry Directory (SAID) is published by the AAIS with the support of the Singapore Economic Development Board (EDB) and Civil Aviation Authority of Singapore (CAAS).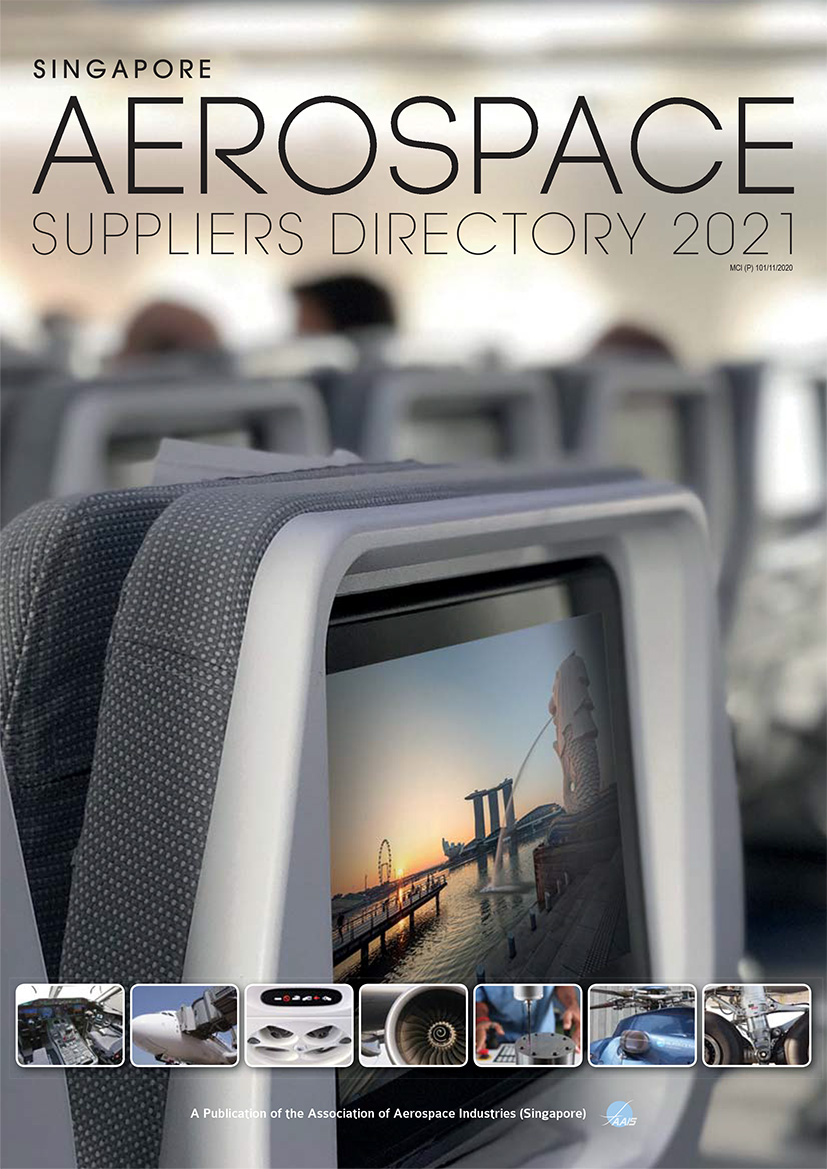 Singapore Aerospace Suppliers Directory
The Singapore Aerospace Suppliers Directory (SASD) is a biennial publication published with the support of the Civil Aviation Authority of Singapore (CAAS), Singapore Economic Development Board (EDB), International Enterprise (IE) Singapore, and SPRING Singapore.
Asia-Pacific Aviation Directory
The first of its kind in the region, APAD is a one-stop digital reference for comprehensive information on aviation suppliers and service providers in Asia-Pacific and beyond.
Singapore Unmanned Aircraft Systems Directory
First published in 2019, the Singapore Unmanned Aircraft Systems (UAS) Directory is supported by agencies including the Civil Aviation Authority of Singapore, Enterprise Singapore and JTC. It is a one-stop reference featuring Singapore-based UAS service providers, manufacturers, suppliers and end users. For enquiries, please email  adsales@aais.org.sg
Sg Aerospace Industry Solar Adoption Report 2021
AAIS, in partnership with JTC Corporation, jointly released the inaugural Singapore Aerospace Industry Solar Adoption Report on 31 August 2021. The report provides a glimpse of the industry's sustainability efforts, with a specific focus on the gains from implementing solar energy.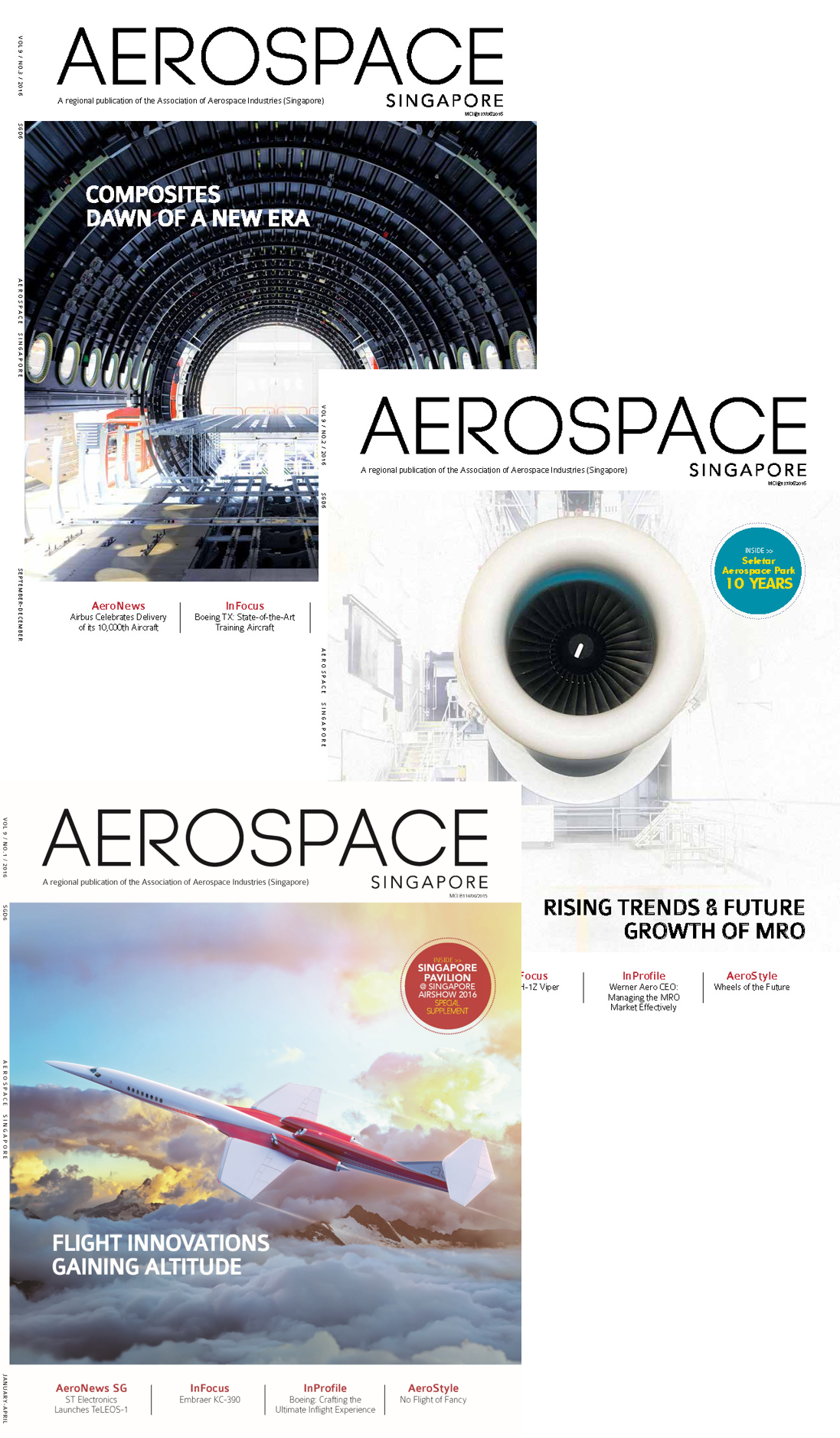 Launched in February 2008, Aerospace Singapore is a tri-annual publication by the Association of Aerospace Industries (Singapore). Its attractive and unique lifestyle look-and-feel distinguishes it apart from other publications of the genre. The magazine provides broad coverage on aerospace and aviation technologies, market trends, personalities, industry news and events, with a particular focus on Singapore and the region. There are also sections devoted to emerging SMEs, youth outreach, lifestyle as well as contributions from the aerospace and aviation community, suppliers and solution providers.
Today, Aerospace Singapore has established itself as a valuable information source, and an important business link between suppliers and users of aerospace components and services, with adequate space for business development and marketing opportunities. The magazine is distributed across local and overseas aerospace communities, government missions, international organizations, tertiary institutions, and at industry exhibitions and conferences in Singapore and abroad. All members of AAIS, including more than 80% of top management in the local aerospace industry, also receive a copy of the magazine.
Aerospace Singapore is available for subscription. To subscribe, please complete the Subscription form.
A GREEN RECOVERY: Sustainability for Aviation in a Post-pandemic Landscape
In 2019, commercial aviation contributed about 2% of global greenhouse emissions. By 2050, the emissions could triple given the projected long-term growth in passenger air travel and freight. For aviation to drive global economic recovery and provide economic and social benefits, a green-minded recovery is needed to ensure a prosperous and sustainable industry for the long term.
What is the current state of play for aviation's sustainability strategies and other measures that can move the needle in helping the industry to "build back better" towards a green and safe future? Aerospace Singapore explores.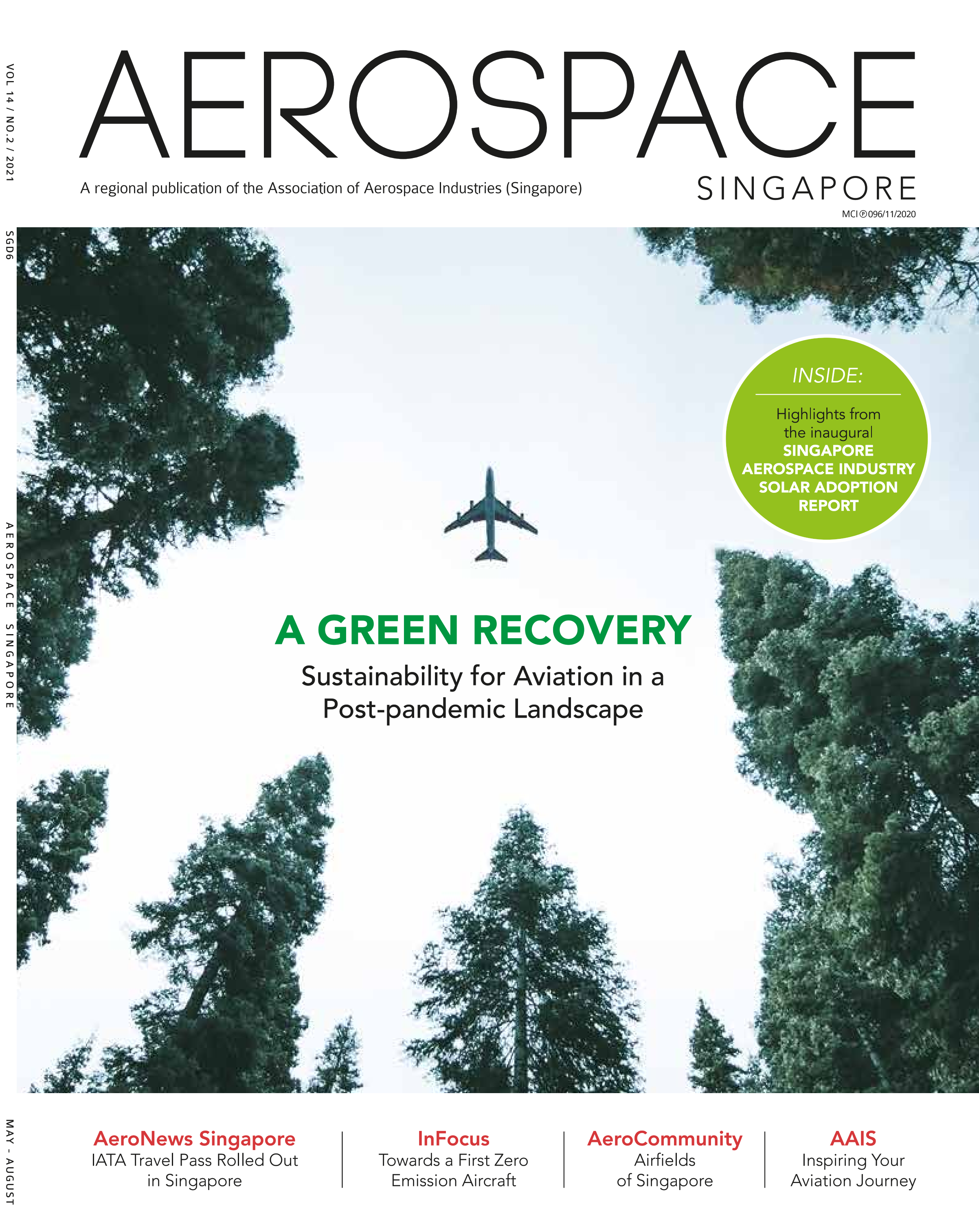 SIGN UP FOR OUR NEWSLETTER