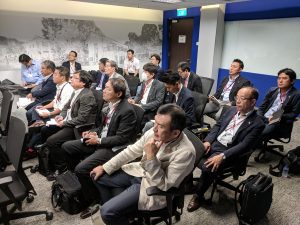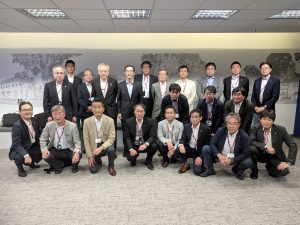 AAIS was delighted to receive a delegation organised by the Nagoya Chamber of Commerce Industry (NCCI) at the Seletar Aerospace Park (SAP) on 31 October 2018. The delegation was led by Mr Junichi Miyakawa, Senior Corporate Adviser for Mitsubishi Heavy Industries Ltd (MHI), and included MHI's leading suppliers, trading and logistics companies, as well as representatives from ANA.
The visit was made as part of the delegation's "Asia tour" to better understand and connect with the aerospace industry in Singapore and Malaysia. During the visit to SAP, AAIS Chief Executive Sia Kheng Yok briefed the delegation on AAIS and Seletar. The delegation was also interested to discuss plans for aerospace/aviation infrastructure and supplier development in Singapore.
The NCCI delegation also visited several aerospace facilities in SAP, Loyang and Changi. Other AAIS members interested to connect with NCCI are welcome to contact the Secretariat.