AAIS, ITE and Volocopter were proud to jointly organise the first Urban Air Mobility (UAM) Roundtable in Singapore on 13 July 2022. Held at ITE College Central, the event brought together UAM professionals and government representatives to discuss the development of the UAM ecosystem and business opportunities in the region. The in-person event drew the attention of aerospace professionals from across the sector, with seats oversubscribed.
The session kicked off with a welcome by AAIS President Wong Yue Jeen and Opening Remarks by Chu Hon Lung ("Hon"), Head of APAC at Volocopter. This was followed by stimulating presentations by Volocopter CCO Christian Bauer on the Roadmap to Launching UAM, and Skyports Head of APAC Tay Yun-Yuan ("Yun") on UAM Infrastructure. A robust panel discussion ensued, featuring speakers from leading UAM organisations including Augustine Tai, Business Development Lead (APAC) at Eve Air Mobility; Derek Cheng, Head of Commercial Asia-Pacific at Vertical Aerospace; as well as Volocopter's Chief Risk & Certification Officer Oliver Reinhardt and CCO Christian Bauer. Moderated by AAIS Panel of Expert member Robin Thevathasan, panellists also included government representatives Tan Chun Wei, Director Unmanned Systems Technology & Partnership at the Civil Aviation Authority of Singapore; and Ethan Lim, Assistant Vice President, Strategy Group (Mobility) at the Singapore Economic Development Board.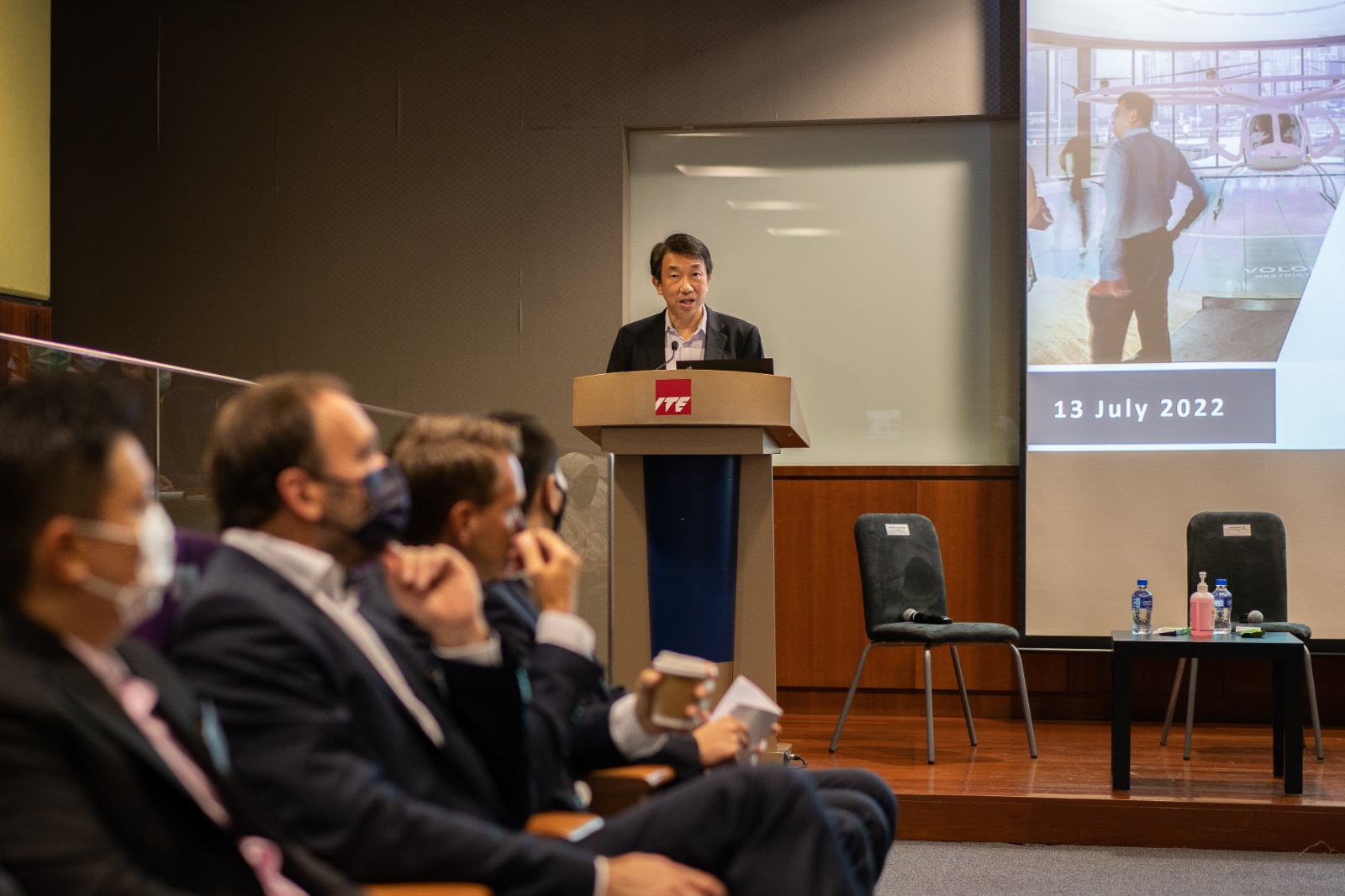 Guests at the event also had the opportunity to visit the VoloCity Exhibition for a guided tour, which was followed by a networking lunch reception. The VoloCity showcase is Volocopter's first exhibition for the public, where people can experience the eVTOL aircraft in person and learn about its future services. Volocopter will be offering free guided tours on a regular basis starting August 2022. Register for the tour here.