Held from 11 to 16 February, Singapore Airshow 2020 concluded with firm support from exhibitors and industry stakeholders. Despite concerns surrounding COVID-19, over 90% of participating companies were present. The four trade days saw close to 30,000 trade attendees from more than 110 countries and regions.
An expanded pool of more than 20 aerospace small and medium enterprises were presented at the Singapore Pavilion, coordinated by AAIS. Almost half of these companies participated at the Singapore Airshow for the very first time, encouraged by the wider range of space options under a new concept pavilion.
Providing a glimpse of the diverse and comprehensive range of competencies across our aerospace ecosystem, the Singapore pavilion featured SMEs that are making their mark in aerospace MRO and manufacturing. Capabilities showcased include parts design and advanced manufacturing, surface treatment and special processes, aircraft ground services, logistics, digital solutions and others.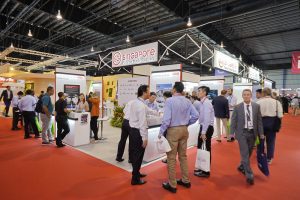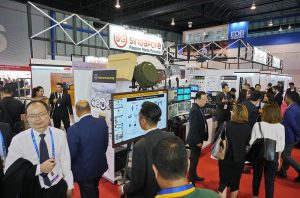 See the list of Singapore Pavilion exhibitors here
See media coverage of the Singapore Pavilion and AAIS members here
Special Guests, Programmes & Activities
AAIS and the Singapore Pavilion exhibitors were delighted to welcome honoured guests over the duration of the show, including President Halimah Yacob, Senior Minister of State for Health and Transport Dr Lam Pin Min, Senior Minister of State for Defence Heng Chee How, Chairman of EDB, Dr Beh Swan Gin, CEO of JTC Ng Lang, Deputy CEO of Enterprise Singapore Ted Tan, Deputy Secretary MTI Luke Goh and Dy Group CEO CapitaLand Manohar Khiatani, among others.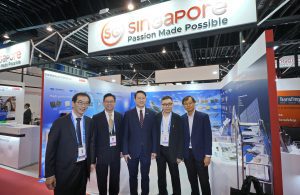 To bring more value to members and exhibitors, AAIS organised networking sessions, pavilion tours and pre-arranged B2B meetings. The international networking lunch held at the Singapore Pavilion on Day 2 attracted over 100 participants including representatives from other country pavilions, as well as guests from our international network. More than 70 meetings were recorded between AAIS members, exhibitors and businesses from Japan, France, Canada at the SME centre in the Singapore pavilion.
As the voice of industry, AAIS also conducted country briefings on the Singapore aerospace industry for the Japanese, Australian and Canadian delegations. We are grateful for the strong support for Singapore Airshow 2020, even in the midst of trying circumstances.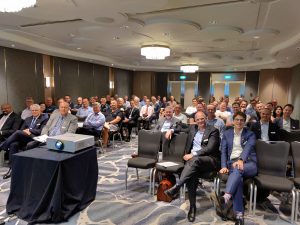 View more photos of VIP visits and events around the Singapore Pavilion at the Aerophotoworks gallery.