Held on 14 February, SATFL 2022 kicked off a series of thought-provoking conferences and industry engagement events that took place during the week of the Singapore Airshow. Co-organised by A*STAR and AAIS, SATFL 2022 was conducted virtually with the theme, 'Relaunching Aviation'.
In his keynote address, Minister (MOM/MTI) Dr Tan See Leng emphasised the government's commitment to continue supporting the transformation and upskilling of the aerospace workforce, as well as the industry's strategic research initiatives.
The first of two panel sessions was moderated by Gayle Chan of DSTA, with speakers: Ted Colbert of Boeing, David So Man Fung of SIAEC, Kevin Matthies of Spirit AeroSystems, and Lee Hui Fung of ST Engineering. The panel addressed technologies that have or are being developed as aerospace companies 'Position for Recovery', touching on implementation, change management, human capital development and other factors to consider in implementing new technologies within their organisations.
The second panel on 'Strengthening Future Readiness' was moderated by Robin Thevathasan of AAIS, featuring speakers: Sabine Klauke of Airbus, Fassi Kafyeke of Bombardier, Francis Preli of Pratt & Whitney, Grazia Vittadini of Rolls-Royce and Bernhard Quendt of Thales. The session saw robust discussions on the path to Net Zero, touching on collaborations across the industry, electric and hydrogen-powered flights, and SAFs.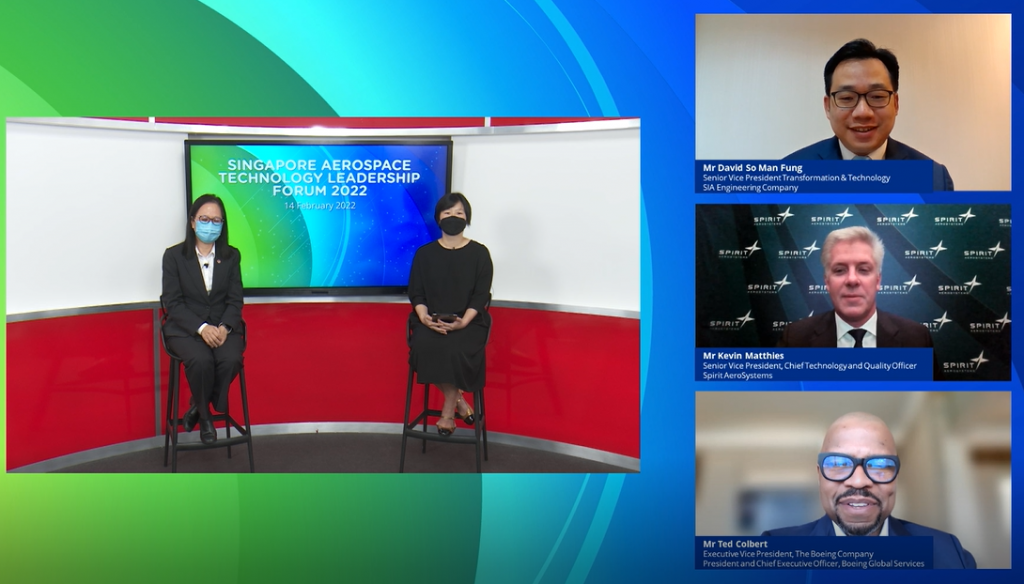 Watch Panel 1 below:
Watch Panel 2 below: