With the support of SPRING and Rolls-Royce Singapore, AAIS jointly organised a Rolls-Royce Supplier Conference for SMEs on 13 June 2017. The event saw the attendance of more than 40 participants from 25 SMEs in the aerospace industry.
Rolls-Royce Singapore assembles and tests Trent aero engines at its Seletar Campus, including the Trent 900 engine for the Airbus A380 and the Trent 1000 engine for the Boeing 787 Dreamliner. Singapore is also the only place outside the UK where Rolls-Royce manufactures its patented hollow, titanium wide-chord fan blade.
The supplier conference sought to help local enterprises learn more about the internal competencies and capabilities that are required of an aerospace supplier, to help companies align business directions and development. Mr Teo Wee Kin, Chief of Manufacturing Technology for Rolls-Royce Singapore, shared his views on upcoming technology trends, OEM technological requirements and opportunities for local suppliers. Participants also engaged in a frank and fruitful discussion on some of the challenges as well as success stories from aerospace SME suppliers.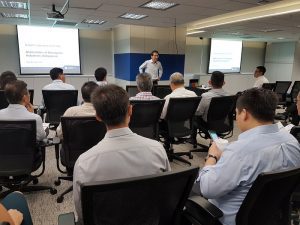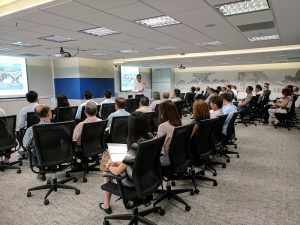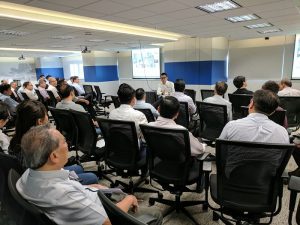 AAIS looks forward to continue collaborating with SPRING Singapore, OEMs and Tier 1 suppliers in enhancing capabilities of aerospace SMEs and facilitating the development of a robust industry ecosystem.