Together with knowledge partners from REC, AAIS co-organised an "Introduction to Solar Energy & Contracting" seminar on 6 December 2019.
The seminar was organised as a soft start to the AAIS Sustainability Programme. This was after solar energy was identified as a common topic of interest for companies in the aerospace industry, which are actively integrating sustainability into their strategies.
Mr Henry Eu, Country Manager (Singapore) for REC, kicked off the session with an overview of solar use cases in Singapore, focusing on commercial and industrial applications. Emphasis was placed on aspects of safety and compliance, from the point of installation to maintenance. The session delved further into solar PV business models, led by Mr Tan Congyi of the Solar Energy Research Institute of Singapore.  Topics such as performance and Return on Investment, as well as common faults were also discussed.
Participants also had the opportunity to engage with a panel of professionals from the solar energy sector with questions ranging from warranties, "green" credits and the reliability of solar energy for business/ factory operations.
After the seminar, participants were invited with a rare opportunity to visit the REC's automated solar panel assembly line. Participants had a feel for the advancement of solar panel technology and the rigorous quality inspections to ensure consistent output and energy capture.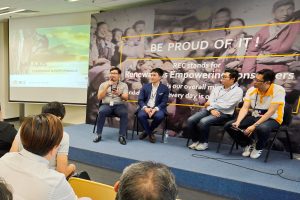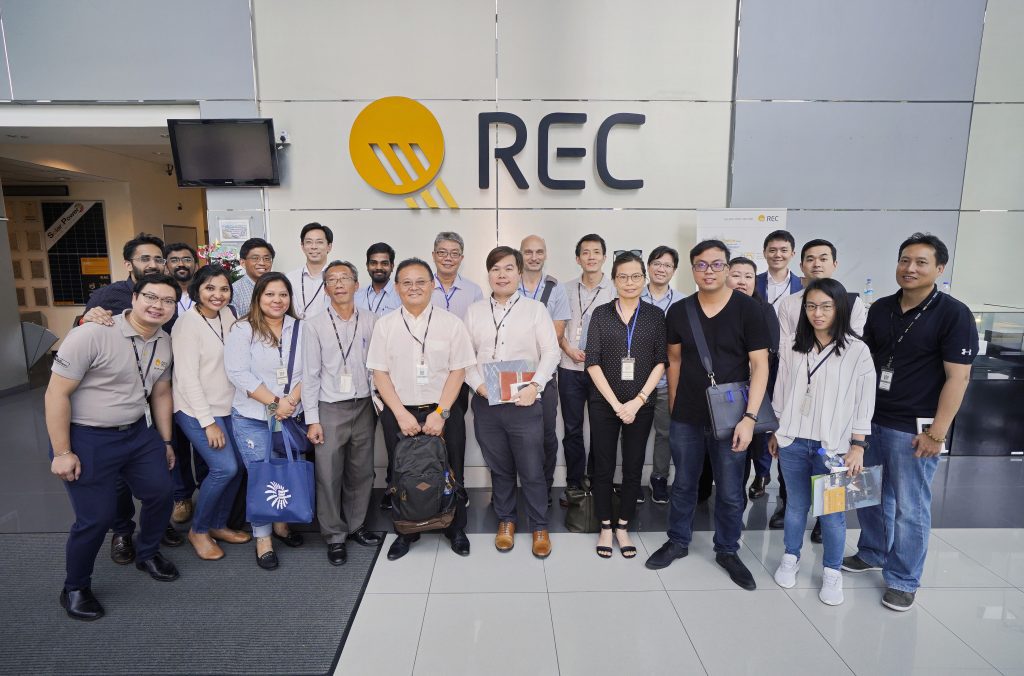 REC is a leading European brand for solar photovoltaic (PV) panels with headquarters in Norway. The company employs around 2,000 employees worldwide, 90% of whom are based in Singapore.  In 2018, REC's facility in Tuas produced some 4.3 million solar panels. AAIS members with interest to procure solar power or be part of a collective arrangement may wish to contact the Secretariat.
View this animation to see how solar panels work: https://www.recgroup.com/en/how-solar-works