The Singapore aerospace industry is turning a corner. In March 2022, aerospace production levels exceeded pre-pandemic levels for the first time on a monthly basis. Growth has continued at a steady pace, with the total aerospace output growing by 27.9% on a yield-to-date basis in the first eight months of 2022, over the same period last year.
As the industry positions to capture opportunities, the Singapore Economic Development Board (EDB) has launched the Industry Transformation Map (ITM) 2025 which aims to cement Singapore's position as a global node for aerospace manufacturing and Maintenance, Repair, and Overhaul (MRO) activities, with leadership in engine MRO. It also aims to pave the way for participation in future aircraft development programmes through emerging areas. An update from the previous iteration (ITM 2020), Aerospace ITM 2025 addresses the systemic shifts arising from the COVID-19 pandemic, highlighting key strategies and initiatives to support the industry in recovery and beyond.
AAIS was pleased to organise an industry preview of the refreshed Aerospace ITM on 10 October 2022. Held at Seletar Aerospace Park, the preview was attended by representatives from across the industry, government agencies and academia. Mr Abiel Neo, Assistant Vice President, Capital Goods at EDB delivered a comprehensive briefing on the ITM, sharing its target for the aerospace industry to achieve S$4.6 billion in Value-Add (VA) by 2025, and restoring total employment of the industry to pre-pandemic levels of 22,000 by adding 3,000 jobs. This would be driven by capability and capacity building for manufacturing and MRO, with a focus on strengthening our leadership position in engine MRO.
Under the ITM, agencies will partner with aerospace companies, AAIS and relevant organisation in the following key areas:
Driving transformation through technology
Helping SMEs fly high on the global stage
Investing in talent
Gearing up for sustainability and Advanced Air Mobility (AAM)
Emerging stronger through tripartism and partnerships with Industry Associations
Following the ITM briefing, participants engaged with a panel consisting Mr Neo, Mr Wilin Ng, Chief Commercial Officer at SIA Engineering Company Ltd and moderator Dr Kenneth Low, Deputy Cluster Director of Singapore Institute of Technology. The panel took questions from the audience and had robust discussions on the new strategies, initiatives and shaping the future of the Singapore aerospace industry. Participants also heard from AAIS President, Wong Yue Jeen, who shared on the role of the Association in supporting priority areas for members.
All present took the opportunity to network during the coffee break and reception. AAIS thanks all speakers and industry representatives for a very engaging session. For more information on the ITM, please refer to the EDB press release.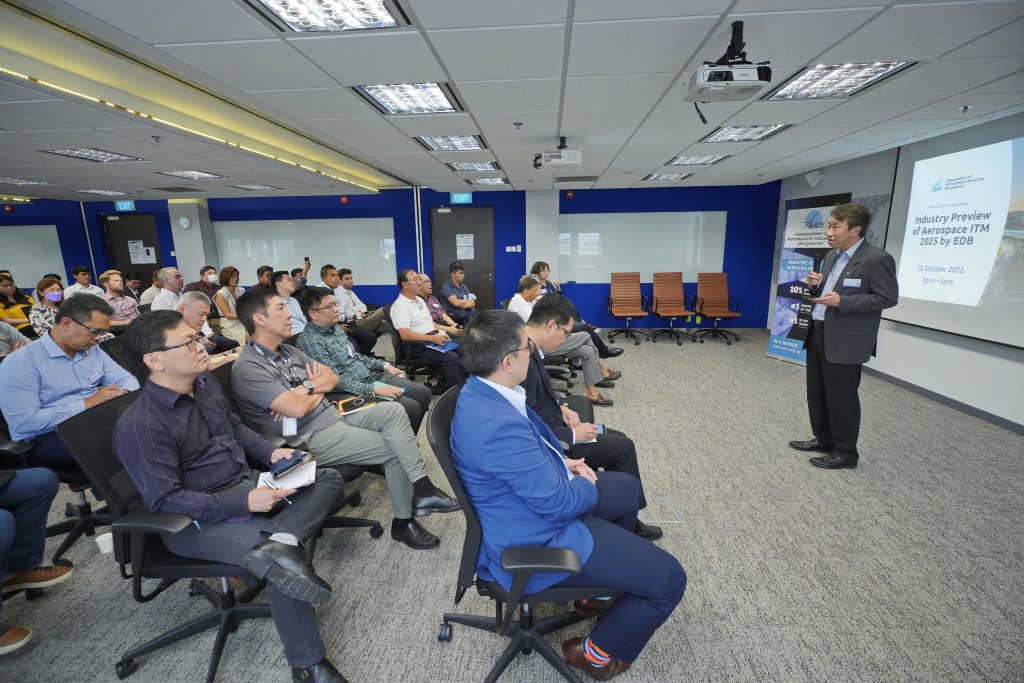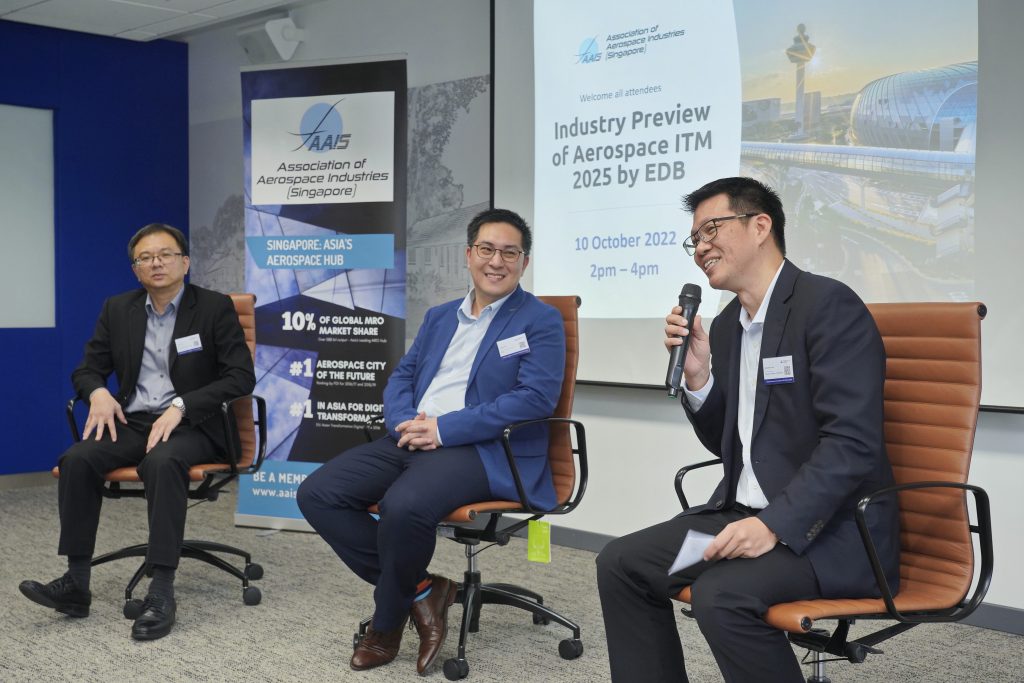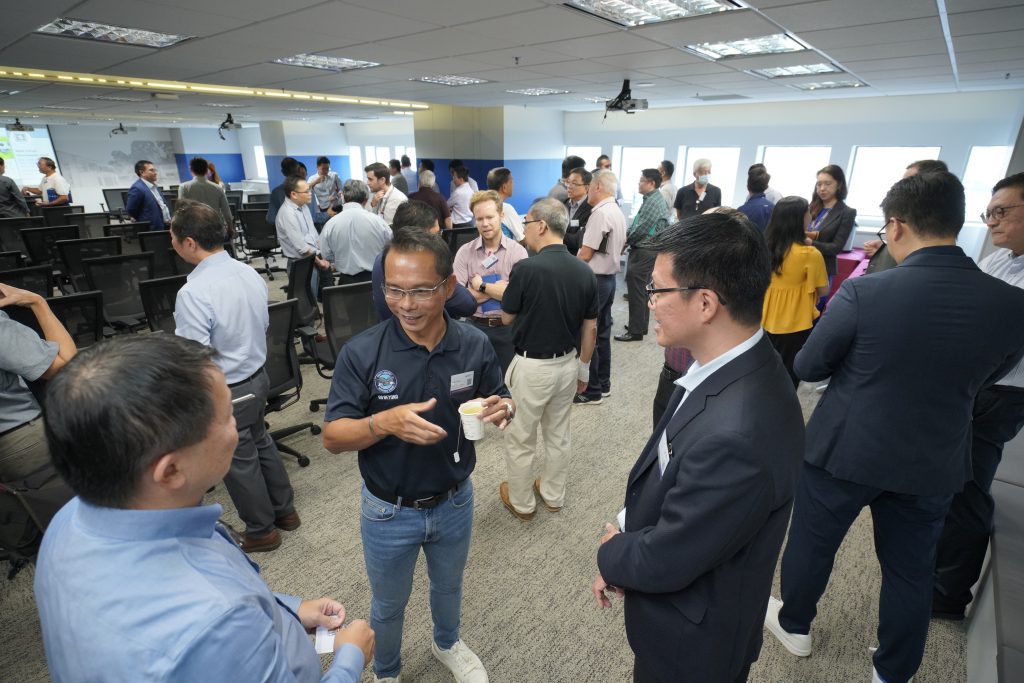 View all photos from the event