The third instalment of our new series of hybrid events on 'International Air Travel Recovery in Singapore and the Region' was held on 21 April 2022, featuring industry analyst and consultant, Brendan Sobie of Sobie Aviation.
Brendan shared in-depth analyses of data including passenger traffic, airline operations and airport capacity figures from Singapore and around the region, and discussed projections on the recovery curve. He noted an uneven and bumpy recovery trend for air travel within the Southeast Asia region, highlighting the impact of China's continued closure (zero-covid policy) on air travel recovery and Singapore's leading position within the ASEAN region.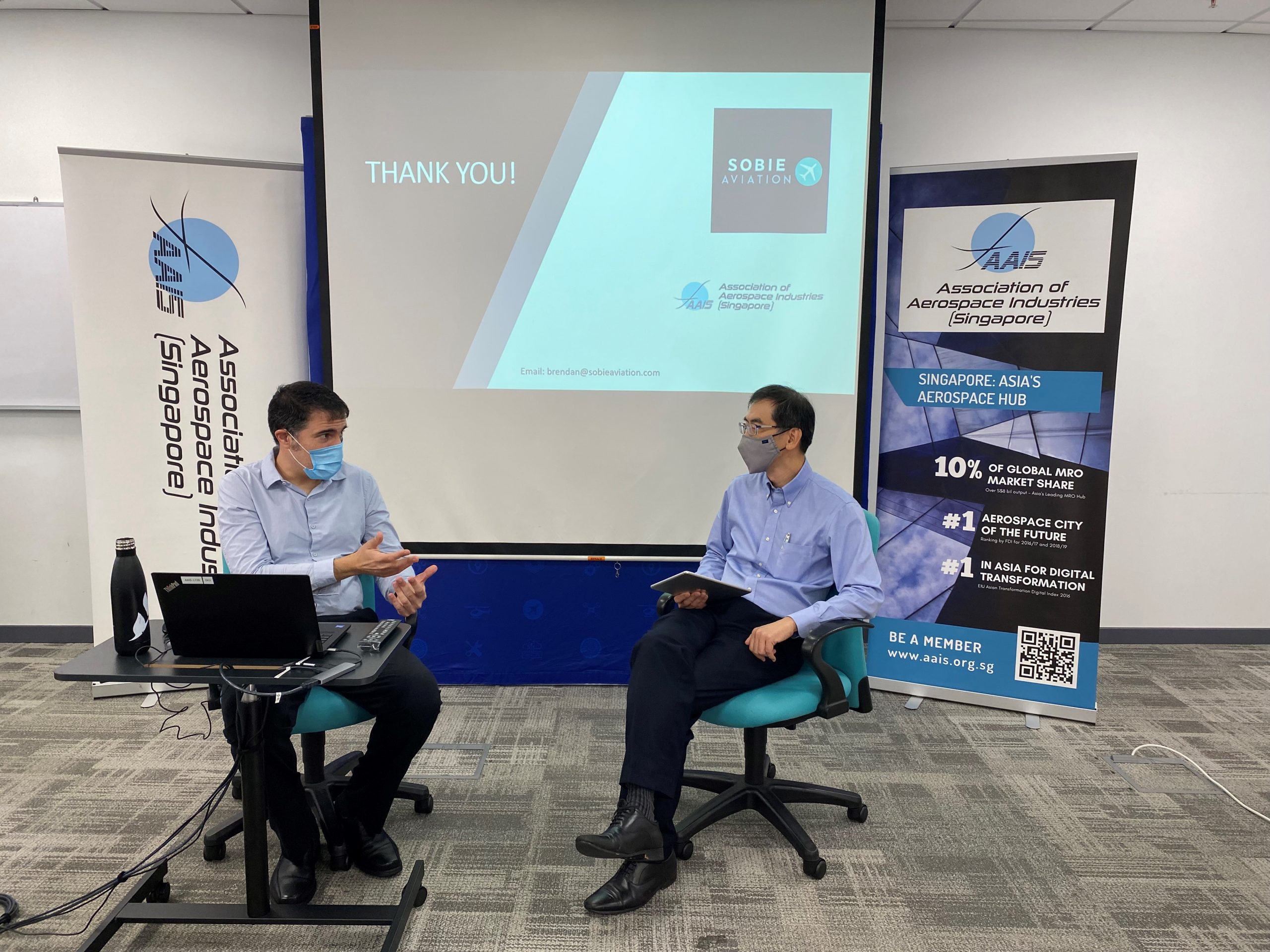 Brendan also discussed changing international travel patterns and his views on industry actions needed to adapt to these changes and the 'new norm'. His presentation was followed by a lively and interactive session with questions from both in-person and virtual attendees, touching on industry trends in the near future and the role of technology in the post-pandemic air travel era.
We thank Brendan for an insightful and beneficial session and all attendees for their active participation.
Watch the Recorded Livestream video below: