The final session of the quarterly-held AAIS HOST Networking events for 2016 was held on 8 December at the new Infinity Room of Village Hotel Changi. Close to 50 senior professionals from the industry came together, to network and soak in some festive cheer.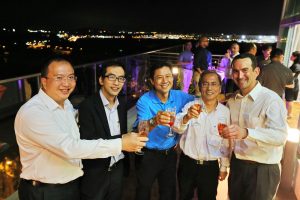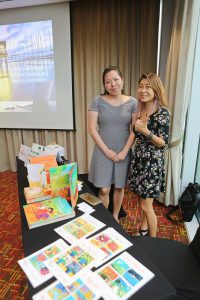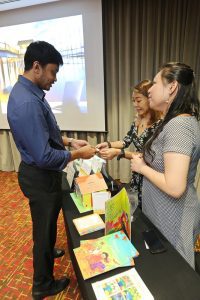 The event was made more meaningful with the presence of the Cerebral Palsy Alliance Singapore, which set up a booth of their merchandise, greeting cards and handicrafts made by Cerebral Palsy patients. Our members and partners took the opportunity to purchase gifts for loved ones on their lists, while giving to a good cause.
Attendees were also treated to a special surprise – an acoustic guitar performance and sing-along by Mr Steven Crummack from Testia Asia Pacific. Spreading the festive cheer, Village Hotel Changi broke out the bubbly, with a special cocktail aptly named Village Chandon made especially for the guests. To top off the eventful session, a Lucky Draw was held, with three participants winning staycation vouchers at the Village Group hotels.
AAIS is pleased to have organised this year-end get together for our members, partners and friends. We thank our guests for their support and attendance, as well as CPAS for making time for the event. Our deepest appreciation also goes to the Village Hotel Changi for their generous sponsorship and hospitality. For enquiries on event spaces and corporate bookings, contact Max Low at 6551 2178 or maxlow@fareast.com.sg .