Co-organised by JTC, AAIS and the Aerospace Engineering Sector Coordination Team (formed by the 5 polytechnics and the Institute of Technical Education), the inaugural "Aerospace Day" was held on 25 April 2018 at The Oval @ Seletar Aerospace Park. The aim of the event was to give final year students studying in Aerospace courses a close-up look into what working in the industry would be like.
A highlight of the programme was the facility tours, where students were given a chance to visit at least two different companies in Seletar, where they got to learn about the range of job types and career opportunities available. Companies such as Rolls-Royce, ST Aerospace, SAFRAN, Wah Son Engineering and Airbus Asia Training Center (AATC) opened their doors to students to give them a taste of the real working environment in the context of broader aviation and MRO operations.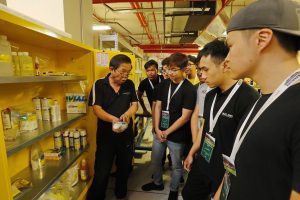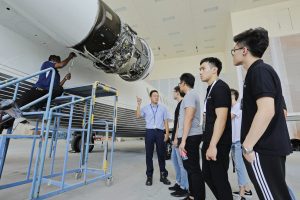 Apart from facility tours, students also enjoyed a carnival-like atmosphere at the Oval. Various activities were conducted in the black and white colonial bungalows, including a Virtual Reality workshop, where students got to experience on-the-job scenarios for pilots and aircraft technicians. Other interesting activities include 3D printing, drone flying and build-your-own glider workshops.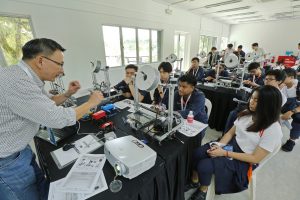 AAIS was proud to support this initiative as part of our collective efforts to engage students and inspire the next generation of industry professionals. View more photos from the event here: http://www.aerophotoworks.com/p439985231