Guided by the association's vision of "an innovative Aerospace community for a sustainable future", AAIS signed a Memorandum of Understanding with global aerospace start-up accelerator, Starburst, to collaborate on the Singapore Aviation Tech Accelerator. Supported by Enterprise Singapore, the programme will be announced in the second quarter of 2020, with the selection of the start-ups slated for the third quarter of 2020.
The signing ceremony took place on 12 February 2020 on the sidelines of the Singapore Airshow. AAIS was represented by Chief Executive Mr Sia Kheng Yok and Starburst by Director (Asia) Mr Julius Yeo. The signing was witnessed by Deputy CEO of Enterprise Singapore Mr Ted Tan, AAIS 1st Vice-President Mr Richard Wong, and Co-founder and Managing Director of Starburst Accelerator Mr Van Espahbodi. The event also saw the attendance of senior representatives from Enterprise Singapore, EDB, members of the AAIS Management Committee and esteemed guests from across the industry.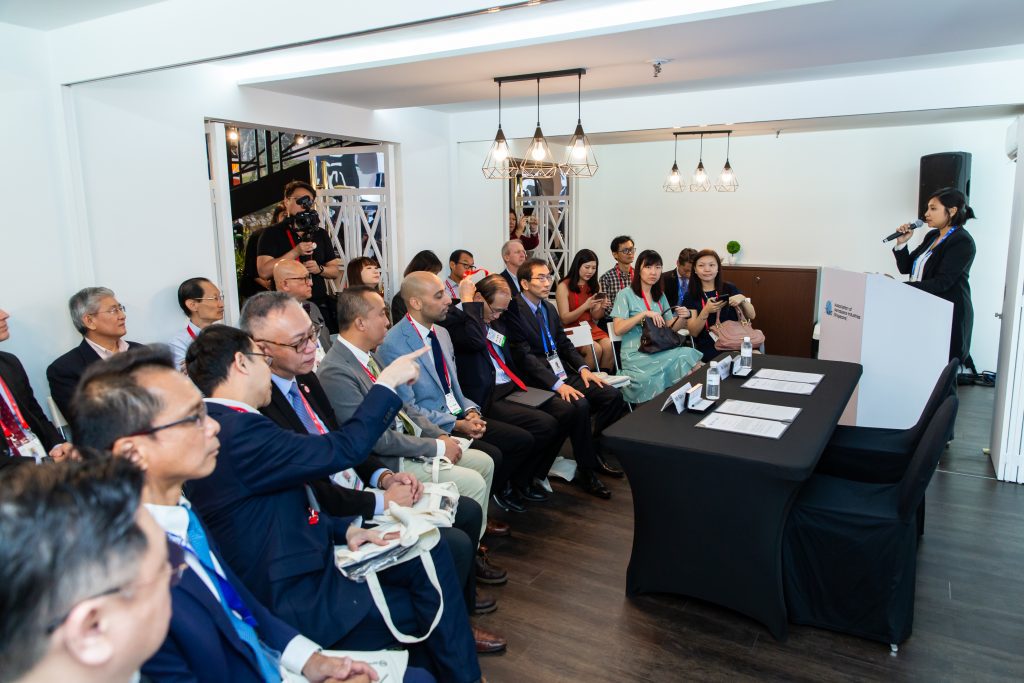 The Singapore Aviation Tech Accelerator Program will leverage Starburst's global network of aerospace corporations to further Singapore's position as a center for aerospace and aviation excellence. The programme aims to develop start-up enterprises based on their potential to provide solutions to Air Transport problem statements in areas such as Air Traffic Management, Passenger Experience, Cyber Security, Mobility, Connectivity, Data Analytics and Artificial Intelligence amongst others. Selected startups will go through a 90-day Starburst Accelerator boot camp which includes intense, hands-on mentorship, preparation and access to Asian VCs for the seed funding.
To further support graduated start-ups, Starburst has chosen to partner with AAIS for the late-stage programme. As the leading industry association, AAIS will enable graduated start-ups to continue their momentum by providing deeper links to the local aerospace and aviation industries, bespoke advice and mentorship on regulatory, operations and business issues, market access through its international business platforms, and others.