In January 2017, AAIS launched its Panel of Experts, to provide members with access to experienced industry executives for advice. The Panel is appointed on an honorary basis and comprises industry veterans with specialised experience in various facets of business.
Panel members have been active in speaking at seminars, facilitating forums and guiding the development of AAIS programmes. Their collective experience is also available to our members who may need advice on business, communications, operations or regulatory matters.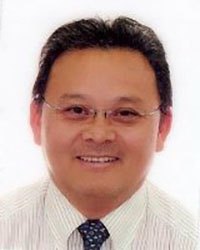 Mr Francois Dang, Foreign Trade Advisor for the French Embassy
Former General Delegate for SAFRAN Group in Singapore
Mr Dang has had an extensive career in engineering and business positions over the last 40 years. As a member of the CCE for the French Embassy since 2008, Mr Dang is part of the French foreign trade network and seasoned in providing small and medium-size companies with advice on international development. His areas of expertise include business development, business linkages, export and regional sales, and international business affairs.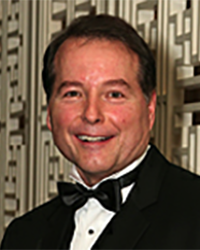 Mr Michael Daniel, International Aviation Safety Consultant
Former Senior Manager, Federal Aviation Administration
Mr Daniel is an expert in civil aviation safety & regulatory oversight and has more than 30 years of experience working in various positions and offices in the U.S. Federal Aviation Administration (FAA). He is an authority on FAA and IASA programmes, Air Services Agreements, Air Operator Certification, SMS independent reviews and audits, Aircraft Certification, Maintenance & Aircraft Airworthiness Lease Clauses, Continuing Airworthiness and Cost/Risk Efficiencies, 145 MRO, Business Aviation and Airline Management. He is also an expert in the auditing and inspection of aviation Safety and Standards.
Mr Tin Ho, Senior Business/Operations Executive
Former Operations Director (Engine Assembly & Test), Rolls-Royce Singapore
Mr Ho is a well-recognised professional within the Singapore aerospace community, having worked in top executive positions in multinational corporations including Fuel Accessory Service Technologies, Hamilton Sundstrand Asia-Pacific and Rolls-Royce Singapore for the past 16 years. Equipped with a wealth of experience on shop-floor operations, Mr Ho is well-placed to provide guidance and recommendations on greenfield site start-ups, process workflows, designing LEAN operations, improving operating margins and efficiencies, production and manpower planning, forecasting, as well as customer relationship development and service.
Mr Derek Sharples
Former Chief Executive Officer, Airbus Helicopters Southeast Asia
As CEO, Mr Sharples had P&L responsibility for S$200 million revenues and 300 staff across 15 countries in Southeast Asia. He turned around the company and expanded its operations in Thailand and Taiwan. Previously, he was responsible for Group after-sales services, generating S$2.25 billion revenues with 1500 staff. He has held various top management positions in Airbus commercial aircraft and was a senior military officer in the Royal Navy. Mr Sharples has extensive board level experience as Chairman and Board Director of companies in Europe, Thailand, Indonesia, India and Singapore. He is currently an Independent Director of a public stock market listed company. Mr Sharples is available to assist owners, company boards and senior management with company strategy, board operations, business expansion, M&A, networking and recruitment.
Mr Kenneth Tan, Communications Professional
Former Director, Corporate Communications, SPRING Singapore
Mr Tan is a communications expert with more than 25 years of experience working in both the public and private sectors across a few industries. This included managerial positions in the Corporate Communications department of key economic agencies – the Economic Development Board and SPRING Singapore, multi-national corporations – Fraser and Neave (F&N) and General Motors, and educational institutes. He is ready to advise on corporate communications, marketing communications, product communications, internal communications, event management, issue management, editorial services (publications, annual reports, speeches), and advertising.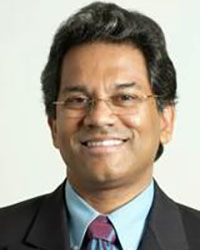 Mr. Robin Viva Thevathasan
Former SVP Special Projects, Singapore Technologies Engineering Ltd
Mr Thevathasan is the Senior Vice President for Special Projects in Singapore Technologies Engineering Ltd (ST Engg). ST Engg is an integrated engineering group with a global presence and specialised capabilities in the aerospace, automotive, electronics and marine fields. career in aerospace spans more than 35 years, covering stress engineering in Europe (British Aerospace and Fokker Space) and Singapore (with ST Aerospace), to various engineering functions as well as management functions ranging from Strategic Planning, International Business Development and more recently Change Management. His areas of interest include business & general aviation MRO and support, advanced materials and manufacturing, pilot and technician/engineer training and By-the-Hour support structures.