AAIS held its third HOST Networking event for the year in the Sky Ballroom at PARKROYAL on Beach Road on Thursday, 12 October 2017. More than 60 senior executives and professionals from the aerospace industry attended the event to meet new friends, partake in idea exchanges and network in a casual and informal setting.
AAIS Chief Executive, Mr Sia Kheng Yok opened the networking session with some brief remarks, before handing over to Mr Craig Syphers, General Manager of PARKROYAL on Beach Road. The hotel provided an overview of its facilities and services, and brought interested guests on a short tour around the hotel's premises.
For the evening, guests were treated to a sumptuous spread of international dishes and desserts, such as foie gras, sushi, sausages and champagne meringue nitrogen. The highlight of the event was the lucky draw, which saw three lucky members walking away with dining and hotel stay vouchers, sponsored by PARKROYAL on Beach Road.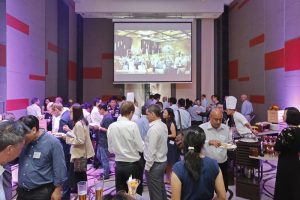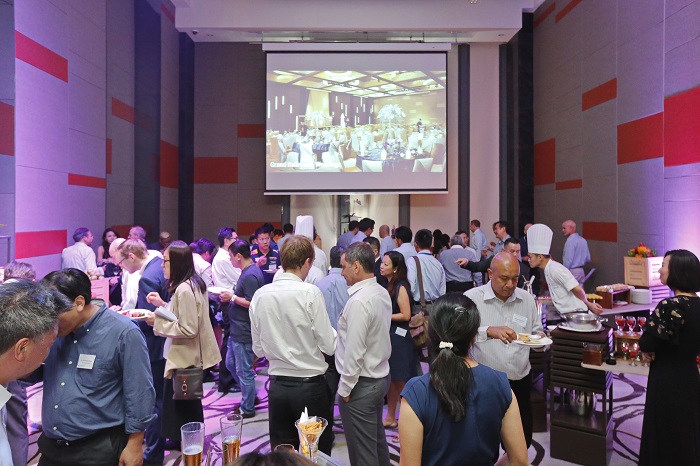 AAIS would like to especially thank our members for their attendance and support as well as the team at PARKROYAL on Beach Road for their hospitality and generosity, in making this HOST Networking event a successful one! View photos of the event at our new photo gallery.