The Singapore Aerospace Supplier Forum was held on 5 September 2019 at the Singapore Marriott Tang Plaza Hotel, in conjunction with the Asia Pacific Aerospace Quality Group (APAQG) Fall Meeting. With the topic of "Advanced Predictive Management System", the event attracted over 150 aerospace quality professionals from close to 80 Singapore and overseas aerospace companies.
The event was a joint effort between the APAQG and the Singapore Aerospace Quality Group (SAQG) – part of the AAIS. The forum aimed to promote the adoption of a predictive approach to quality with deliberations focusing on areas that include advanced product quality planning (AS9145), common findings trend, quality escape prevention improvement program and preventive quality approach.
The event started with a welcome and introduction by Mr Jimson Ngiam, Chairman of the SAQG. Guest speakers included:
Mr Masa Yamashita, APAQG Sector Leader,
Mr Luigi G.M. Preti, Maintenance Organization Expert & EASA International Officer in Singapore, EASA
Mr Alphy A Meladath, Supplier Development Manager of South East Asia, Airbus
Mr Eric M. Meyer, Manager BCA Supplier Quality, Boeing
Mr Marc Lee, Senior Commercialization Manager, NAMIC
Mr Leonnoel Goh, Manager System Certification – Business Assurance, Intertek
During the event, attendees were able to pose their questions via slido, and the guest speakers provided their views and clarified concerns that were raised.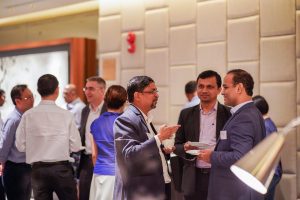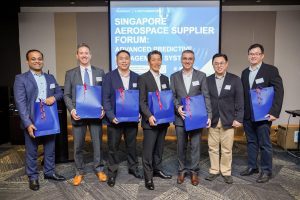 We thank all attendees and guest speakers for their time, as well as, event sponsors and partners for their support.
Organised by:
Platinum Sponsor:
Sponsors:

Supporting Partner: