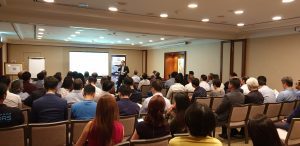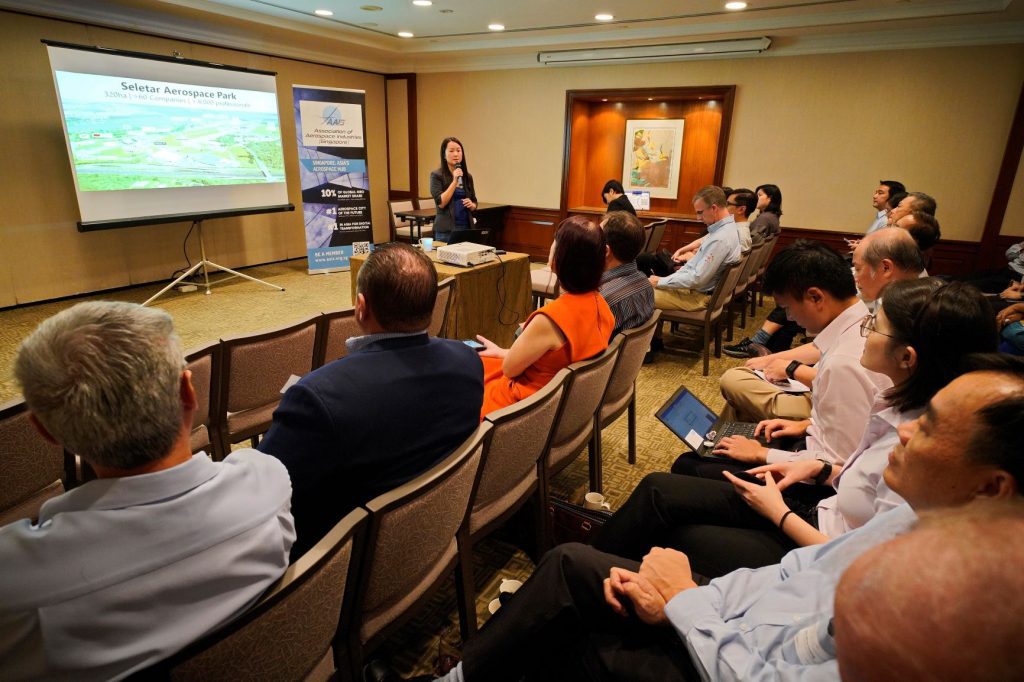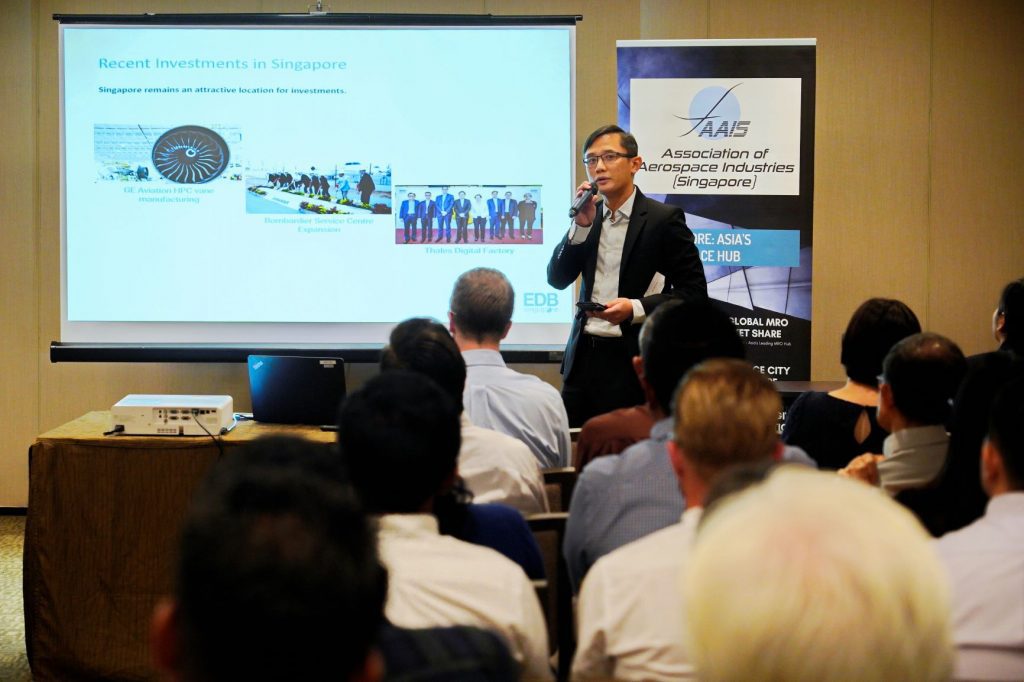 AAIS held its Industry Engagement session with the government economic agencies – EDB, A*STAR and JTC – on 17 May 2019 at the InterContinental Hotel. We were also pleased to welcome the attendance of Enterprise Singapore, Workforce Singapore and SkillsFuture Singapore. Many thanks to our member, Bollore Logistics, for their sponsorship of the event.
EDB presented an update on the Aerospace Transformation Map, launched in Jan 2018. In terms of value-added and employment, the industry was heartened to learn that the sector is on track to achieve the transformation targets. EDB also shared case examples, along with the tools and support available to companies for their transformation journey. These include the Singapore Smart Industry Readiness Index (SIRI), Place & Train, Earn & Learn, Professional Conversion Programme and others.
A*STAR shared the findings from its Operation & Technology Roadmap (OTR) exercise on the use of Artificial Intelligence (AI) in aerospace. This exercise solicited industry feedback on priority areas and will sharpen A*STAR's focus on the relevant applications. As the industry continues to pursue digitalisation as a priority, AI will power new intelligent concepts, applications and services.
JTC updated members on the ongoing development of Seletar Aerospace Park (SAP), which now hosts more than 60 companies and 5,000 staff. Already into its eleventh year, SAP continues to pioneer new industry park concepts with its mix of prepared land, ready-built factories and community development programmes. The industry can look forward to new high-specification standard factories, the second phase of restoration at the Oval – the lifestyle services hub of the park, a new heritage trail and a new cycling trail as part of the Round-Island Route. This holistic approach to development is contributing to SAP's already sterling reputation as a growth location for the industry, and a conducive environment for the workforce.
For more information on these initiatives and to sponsor future events, please contact AAIS secretariat (email: admin@aais.org.sg).
To view photos of the event, visit the Aerophotoworks gallery.