In an increasingly competitive global business environment, Singapore companies must adopt strategies to improve productivity, reduce inefficiencies and maintain a sustainable competitive edge.
Industry 4.0 technologies such as digitalisation can bring many benefits to businesses. For example, it i) enables integration with the supply chain of major OEMs, which have or are already digitalising, and ii) can provide valuable business and operational insights through the use of data.
The AAIS Digitalisation Programme aims to facilitate the industry's digital transformation, raising the global competitiveness of the Singapore aerospace industry. We do this through platforms that facilitate our members in embarking on their own transformation roadmap.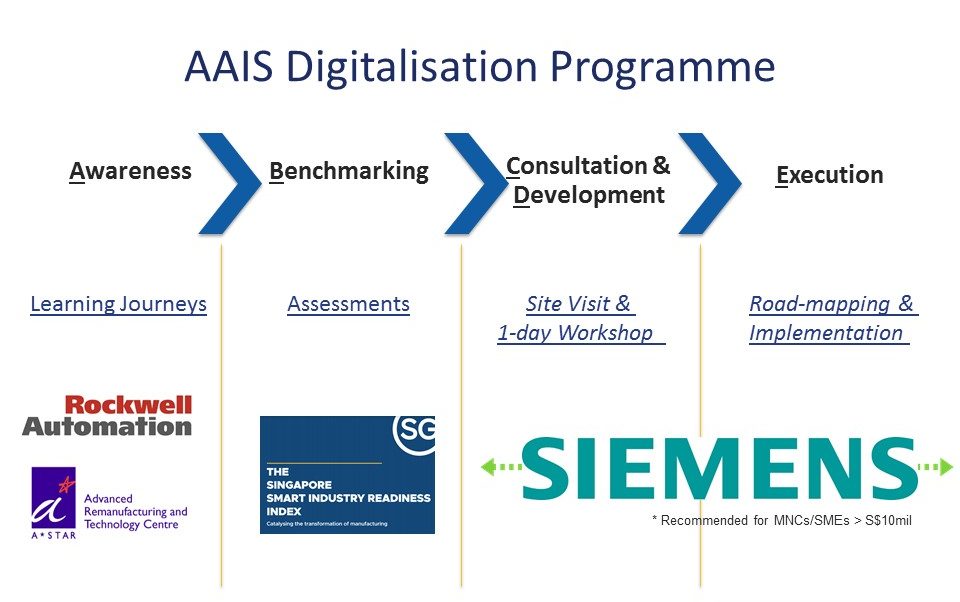 Take the leap and embark on your digitalisation journey. Register your interest to participate in the activities below: