With a goal of net zero carbon emissions set for 2050, the aviation industries, governments, research bodies and solution providers have been tirelessly developing new technologies, policies and solutions to make the future of flight greener. On 30 August 2022, AAIS, Boeing and the Singapore Energy Centre were proud to organize the "Aerospace Technologies of the Future" workshop at NUSS Kent Ridge Guild House, with the involvement of NUS Aviation Club. Centered around the theme of sustainable aviation, the workshop welcomed experts and professionals from the aviation industry, public sector, and academia to discuss efforts and challenges of decarbonizing aviation, including future aircraft concepts, and renewable energies. The hybrid event received overwhelming response with physical seats oversubscribed.
The workshop kicked off with opening remarks from AAIS President Wong Yue Jeen, followed by eye-opening presentations by Keynote speakers. Chief Sustainability Officer for the Civil Aviation Authority of Singapore (CAAS) Daniel Ng spoke on the progress of the Sustainable Air Hub Blueprint for Singapore, highlighting measures and policies being adopted to reduce energy consumption and deploy renewable energy at Changi airhub. Michael Edwards, Senior Director of Boeing Research & Technology Asia Pacific then presented insights on "What is currently changing in Aerospace?", providing updates on next-generation technologies at Boeing. Following this, Director of eVTOL Research and Innovation Centre at NTU, Professor James Wang, painted a vision of an exciting future in the next 20 years for eVTOL aircraft and the air taxi ecosystem. Director of CSIRO Futures, James Deverell rounded off the presentations with a sharing on technologies being developed towards decarbonising the aviation sector in the coming years.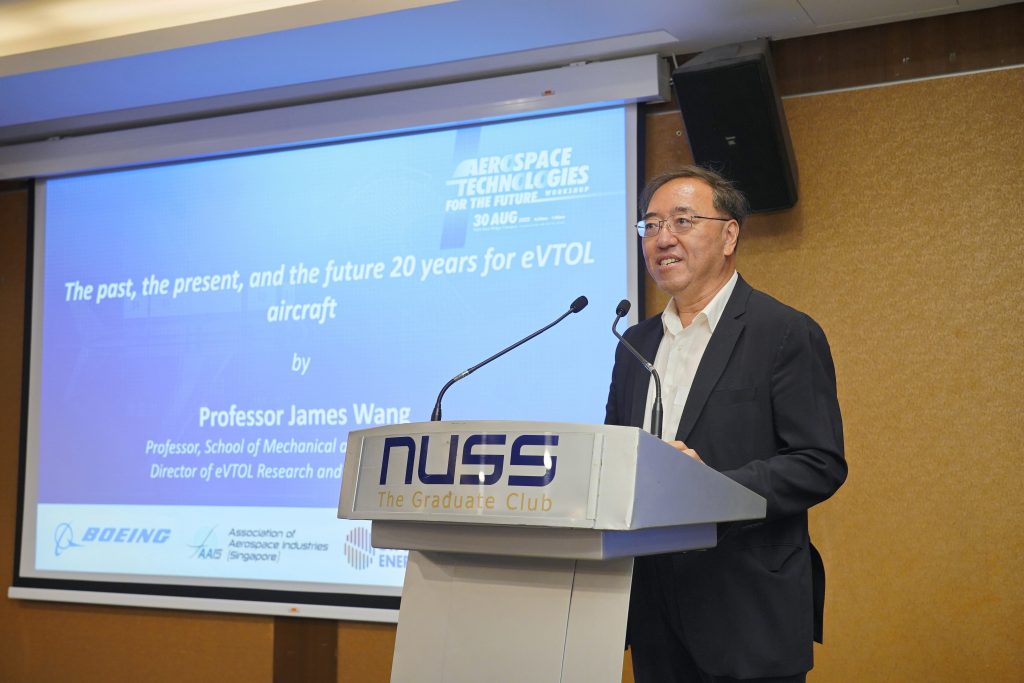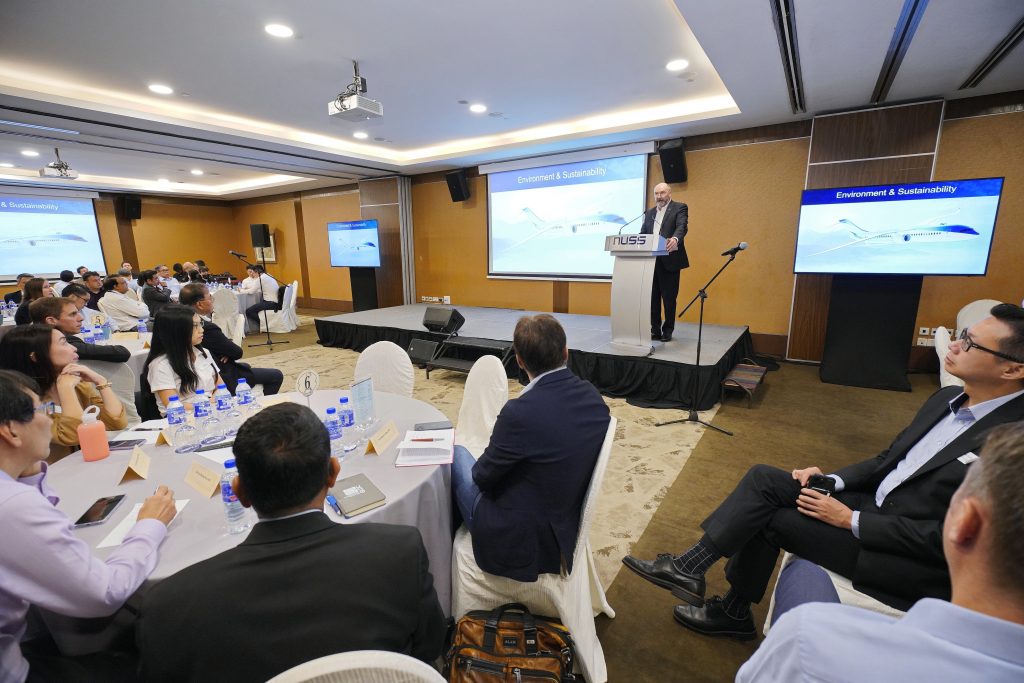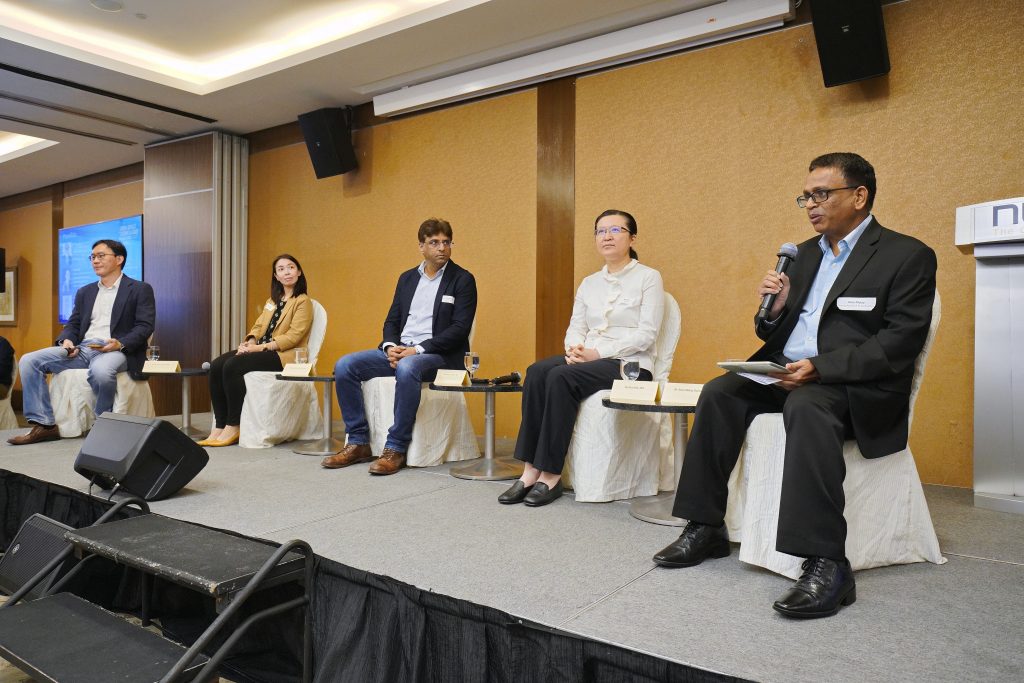 In the second half of the session, a panel discussion was held, featuring speakers from industry and academia. Panellists included Professor Liu Bin, Senior Vice Provost at NUS; Professor Sameer Alam, Deputy Director of Air Traffic Management Research Institute at NTU; Jacqueline Lam, Regional Lead, Global Sustainability Policy and Partnerships at Boeing International and Dr Ho Chaw Sing, CEO of the National Additive Manufacturing Innovation Cluster in Singapore. Moderated by Arun Mulay, Boeing Fellow at The Boeing Company, the panel took questions from the physical and online audience and had robust discussions on the progress of sustainable aviation, the use of hydrogen, air traffic management and Sustainable Aviation Fuels (SAFs).
Guests in attendance also took the opportunity to network during the coffee break and lunch reception after the workshop. AAIS thanks all speakers and panellists for a very fruitful session, as well as Boeing and Singapore Energy Centre for the partnership and event arrangements. It was certainly heartening to see stakeholders coming together to build a future for aviation and aerospace that is greener, brighter and more exciting!