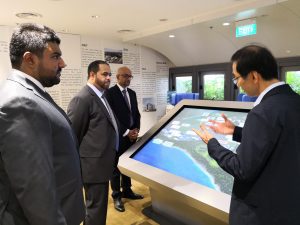 AAIS welcomed a delegation from Oman Aviation Group (OAG) to Seletar Aerospace Park on 14 August 2018.
The OAG was recently formed to be the government arm for Aviation development, with responsibility for Oman Air, airport management and air traffic services. The delegation was interested in the success of Seletar Aerospace Park, and to learn about the land development and planning considerations
AAIS is pleased to have facilitated this visit and we look forward to more of such exchanges.