AAIS News & Updates
Singapore Airshow 2018
It's Airshow Season!
To be held from 6 – 11 February 2018, Singapore Airshow 2018 will once again bring together the global aerospace community and key commercial, government and military delegations at Asia's largest aerospace and defence event. As Asia's largest Airshow, this is the place to be for leading aerospace companies and budding players eager to make their mark in the international aerospace and defence market!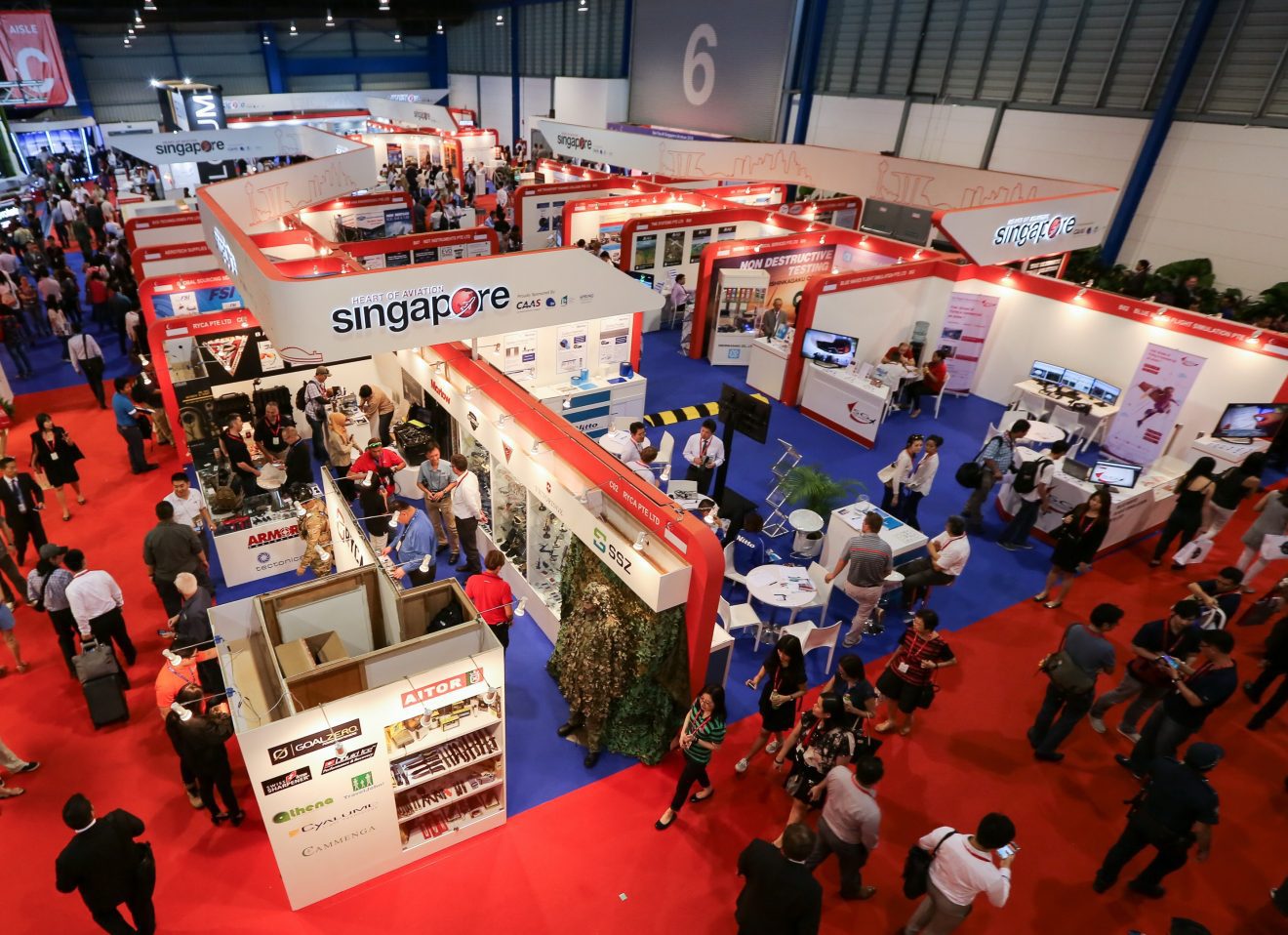 Get to know the exhibitors!
Make your visit to the Singapore Airshow count and connect exhibitors under the Singapore Pavilion! 30-minute meeting slots are available from Tuesday, 6 February to Friday, 9 February at the Singapore Pavilion's meeting facilities. To set up a meeting, select the companies you would like to meet, reserve your preferred date and time slots, and ... Read More
AAIS Airshow Activities - Register Today!
This is the most significant Airshow in the Asian region and a great opportunity to market your products and services. To assist you in maximising value from your participation, AAIS has organised a programme along three dimensions: Networking and B2B; Business and Technology Seminars; and Activities to draw more visitors to the Singapore Pavilion. Due to limited capacity, please register to book your seats.
In conjunction with the Singapore Airshow 2018, AAIS will be organising a pre-show Country Briefing and Networking session with the US delegation on 5 February 2018 for Singapore Pavilion exhibitors and AAIS member companies to meet with aerospace companies and suppliers from the US.

Who Can Attend:

AAIS Members
Singapore Pavilion Exhibitors
In partnership with the Australian Trade Commission, we will be organising a pre-show Networking session with the Australian delegation on 5 February 2018 for Singapore Pavilion exhibitors and AAIS member companies to meet with aerospace companies and suppliers from down under.
AAIS warmly welcomes you to this very special first AAIS HOST Networking session in 2018, which will be taking place on 7 February at Singapore Pavilion (Booth C11). Join us for a casual networking session over lunch and meet with aerospace professionals from our international network.


Exclusive to AAIS Members
(strictly 2 per organisation only)
Together with JTC, we will be organising a complimentary digitalisation seminar at the Singapore Pavilion on 7 February. Join us and hear from knowledge partners McKinsey, Siemens and SIMTech on the latest implementable solutions to enhance your productivity and bottom line.


Open to all
(Please pre-register to secure your seat)
The High Commission of Canada and its partners are pleased to invite you to this privileged event, to meet with Canadian companies in diverse fields of aerospace, defense and security sectors. The event will be held on 7 February at Vector Aerospace. Don't miss this exclusive business opportunity


AAIS Members
Singapore Pavilion Exhibitors
To be held on 8 February, this forum will focus on Industry 4.0 with digitalisation driving greater efficiency in the areas of data management and security, robotics, industrial internet of things and artificial intelligence, and its applicability in the various sectors of MRO/Manufacturing.


Open to all (Ticketed event)
Limited complimentary tickets (SMEs prioritised)
AIIP aims to promote the Aerospace industry as the career of choice for our youth. Students will be brought to the Airshow grounds where they will be able to witness and have a better understanding od the many facets of the aviation industry that makes Singapore a vibrant and leading aviation hub of choice.


Secondary School Students
Students from IHLs
Calling all SMEs! Take this opportunity to visit the Advanced Remanufacturing and Technology Centre (ARTC) of the Agency for Science, Technology and Research (A*STAR). Learn how the technologies from the research programmes can be implemented to transform your businesses.


AAIS Members
Singapore Pavilion Exhibitors