Suspension of Activities at Workplace Premises
In compliance with "circuit breaker" measures, AAIS will be operating on a Work From Home arrangement wef 6 April to 1 June 2020. We continue to support our members and organise activities such as webinars and other online meetings. Please continue to visit our website for updates, and look out for our email newsletters. All our staff remain contactable during office hours via email and mobile. For general enquiries, please leave us a message at admin@aais.org.sg. For updates or feedback pertaining to the COVID-19 pandemic, please refer to our COVID-19 microsite. 
An innovative Aerospace community for a sustainable future
The Association of Aerospace Industries (Singapore) or AAIS, is a not-for-profit, member-based organisation established in 2003, to promote the development of Singapore as a leading aerospace hub.
The AAIS COVID-19 Resource Sharing platform aims to facilitate the aerospace community in getting solutions for their needs, and for companies to offer their services. Browse the challenges and solutions in our e-newsletter, or submit a request on behalf of your organisation above.
In this challenging time, AAIS stands firm in supporting our members and will be offering various initiatives – including supplementary avenues and market channels to promote your business services and offerings. We invite AAIS members to be featured in the Asia-Pacific Aviation Directory on a complimentary, rotational basis. Please send your web banners to agneschua@aais.org.sg.
Specifications
Horizontal Banner : 836px (W) x 135px (H)
Vertical Banner : 240px (W) x 400px (H)
June 3 @ 3:00 pm

-

4:00 pm

July 4 @ 1:00 pm

-

5:00 pm

September 1

-

September 3
AAIS organised the first Additive Manufacturing webinar for the aerospace community on 28 May 2020, in partnership with the National Additive Manufacturing Innovation Cluster, and Siemens. The session attracted strong interest with the participation of some 70 local and international participants from the aerospace MRO and manufacturing industries, additive manufacturing, systems and solutions providers, aviation suppliers and others.
Watch this Webinar below:
read more
Following up from the Covid-19 industry survey and series of Industry Sharing sessions held in March and April, AAIS organised a closed-door Industry Dialogue with government agencies on 6 May 2020. The purpose of this session was to hear more from the aerospace...
read more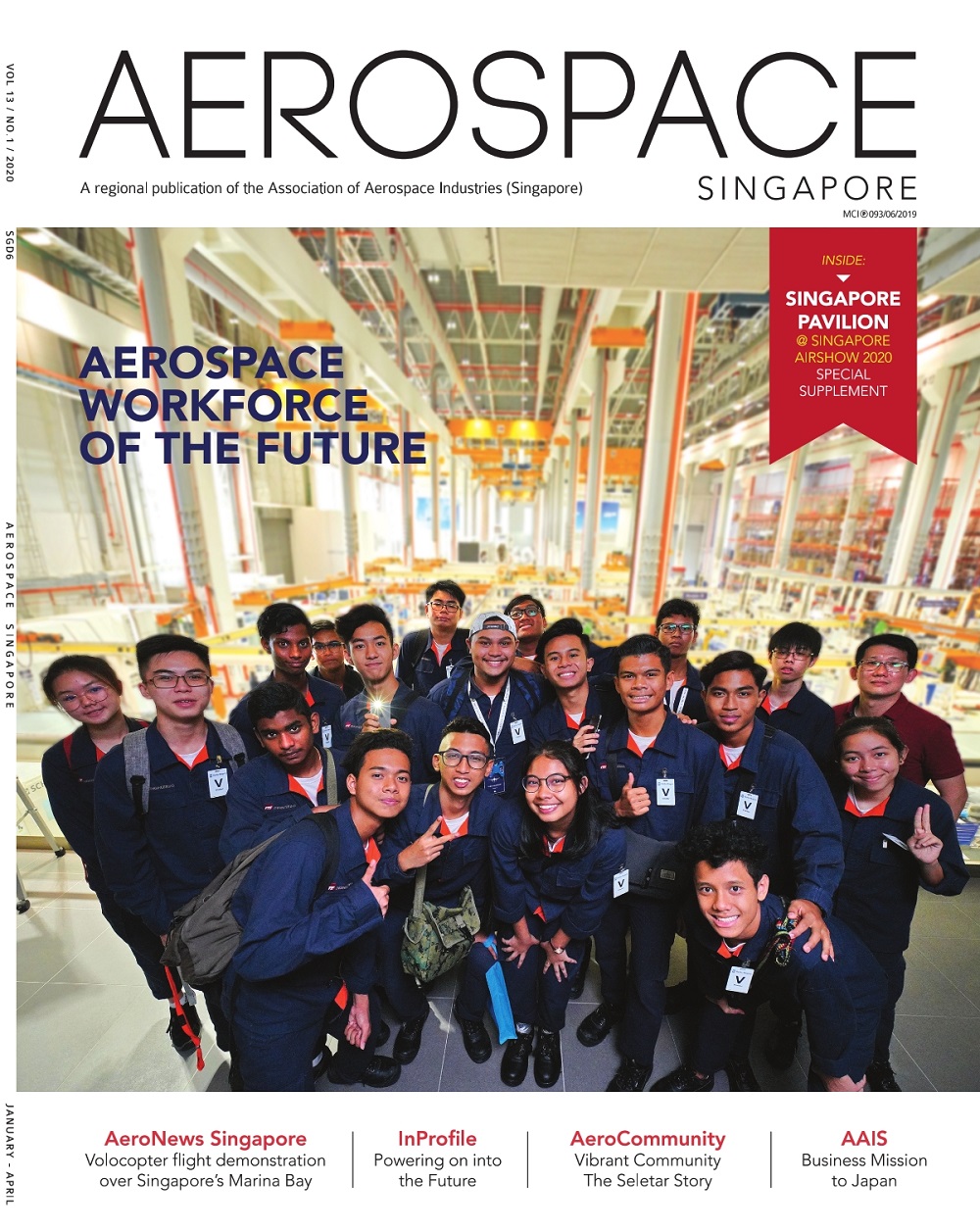 Aerospace Singapore — an industry magazine by AAIS
Get Volume 13 No. 1 today! Read the Feature article and Subscribe Now.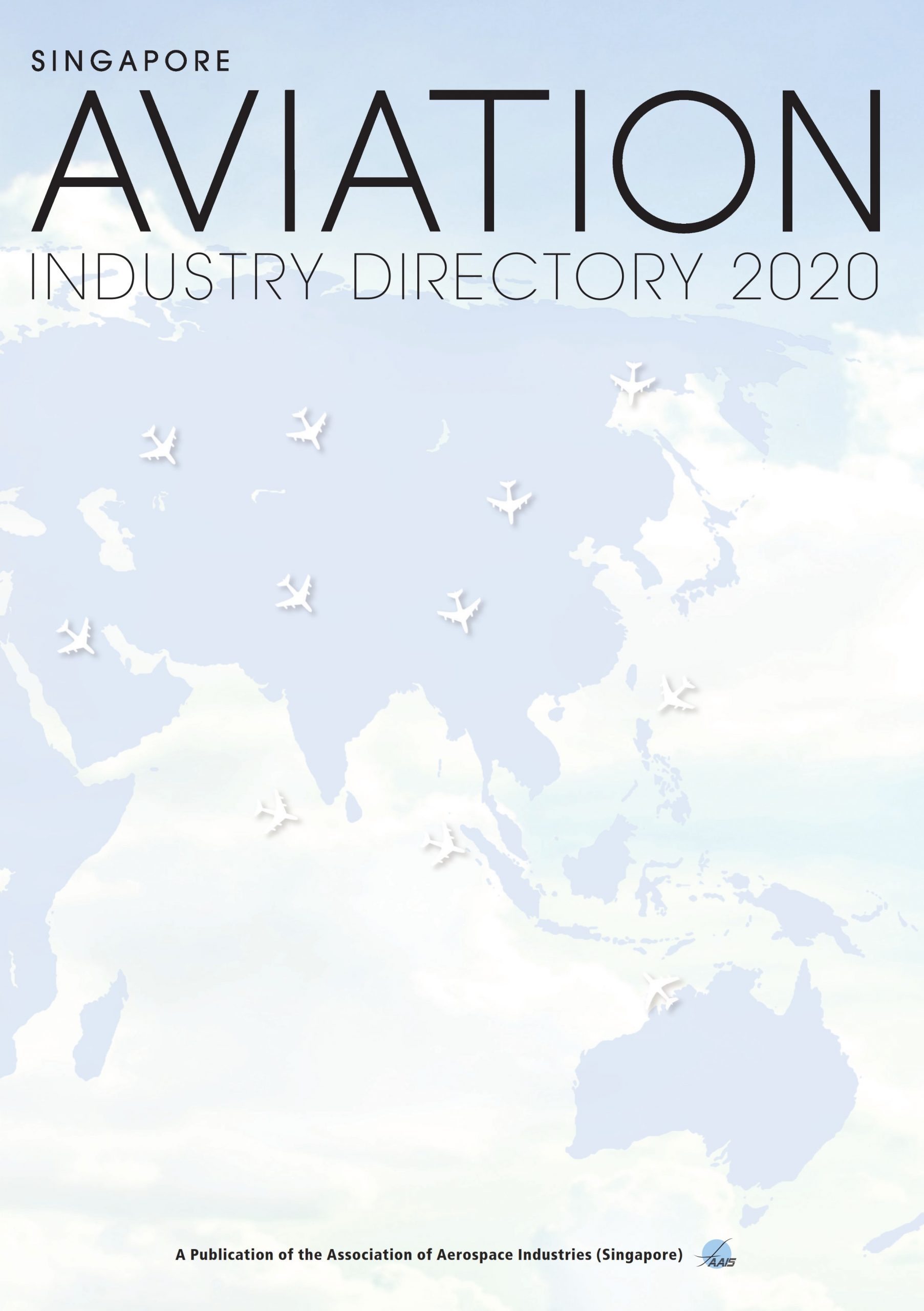 Singapore Aviation Industry Directory
SAID 2020 is out now! Subscribe to receive a hardcopy or find out more.
AAIS Digitalisation Programme
The AAIS Digitalisation Programme aims to facilitate the industry's digital transformation, raising the global competitiveness of the Singapore aerospace industry. We do this through platforms that facilitate our members in embarking on their own transformation roadmap.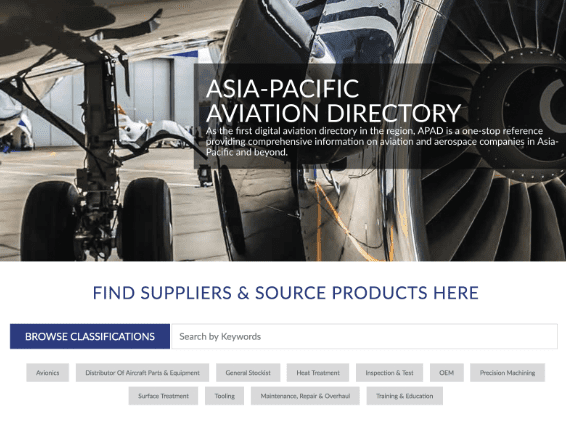 Asia-Pacific Aviation Directory
The Asia-Pacific Aviation Directory (APAD) is a one-stop digital reference for comprehensive information on aviation suppliers and service providers in Asia-Pacific and beyond. Browse, search and review suppliers based on your criteria, needs and location, and make direct and instant contact with companies that fulfil your requirement.
SIGN UP FOR OUR NEWSLETTER